Engineering Jag Buddy Program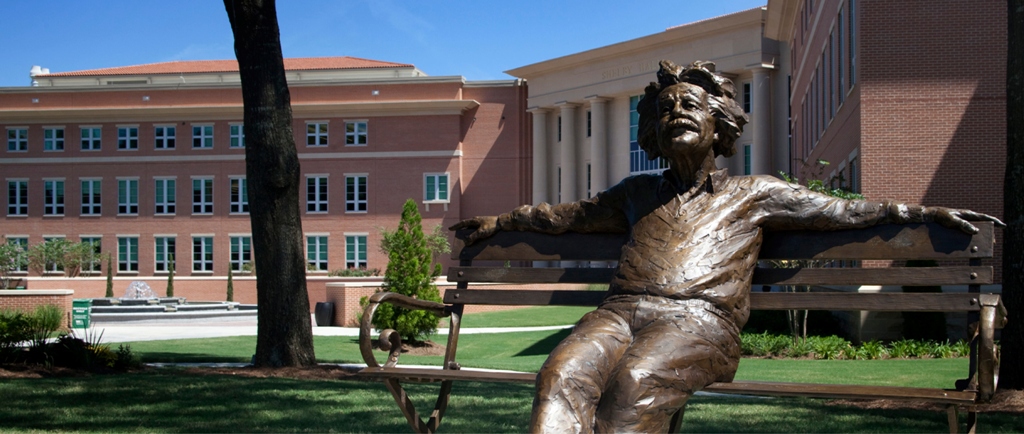 The College of Engineering Jag Buddy Program is established to help new engineering students navigate College life. Incoming students (freshmen and/or transfer students) are welcome to participate in this program. They will be partnered with an upper level engineering student who will be their Big Jag Buddy for a semester. The Big Jag Buddy will be equipped with information regarding the various available resources on South's campus, can help new students navigate their major class requirements, provide advice on course requirements, student organizations, hold undergraduate research discussions, navigate scholarship opportunities, internship/co-op opportunities, discuss professional goals and more!
How does the Jag Buddy Program Work?
Incoming students can either sign up voluntarily or will be automatically paired with an Engineering Big Jag Buddy. They are able to opt out if they do not wish to participate in the program. Pairing will be based on major and if possible, other similarities shared by the students.
At the beginning of each semester, an Engineering Jaguar Buddy Social will take place. Both parties will be asked to attend if their schedules permit. Jag Buddies will stay in touch throughout the semester through their preferred forms of communication and will meet in person at least once a month if not more often.
Benefits to being a Lil' Jag Buddy
Get connected to upper level class students in your engineering major
Connect to fellow classmates also new to the College
Learn about the resources available to help you succeed
Learn about undergraduate research opportunities and how to get involved
Join student organizations early and get involved on campus
Learn how to best prepare for internship and cooperative education opportunities
Learn time management skills, study habits, and other successful practices to be successful in an Engineering program
Discuss your career goals and learn more about career opportunities
Who are the Lil Jag Buddies?
▼ Lil Jag Buddies Expectations
Required to attend any College organized Jag Buddy Program events (at least the main Jag Buddy Program Social at the start of the semester)
Must check-in with your Big Jag Buddy at least once a month
Must complete the program evaluation at the end of your experience (end of the semester)
Opting out of the Jag Buddy Program:
Students are welcome to opt out of the program at any time. To do so, they must contact the Director of Student Services, Nani Perez Uribe at nperezuribe@southalabama.edu and complete the program evaluation at that time.
Benefits to being a Big Jag Buddy
Give back and help guide new students through sharing of your experiences of successes and failures
Able to add leadership experience to your resume
Prepares you for mentor/mentee programs in the professional work place
Expend your own network
Can use this towards service/volunteer hours
Who are Big Jag Buddies?
▼ Big Jag Buddies Eligibility
Undergraduate engineering students who have completed Calculus II
Must have attend the University of South Alabama for at least one semester (summer not included)
Must have a minimum of a 2.5 GPA
Exhibited a genuine interest and care for incoming students
Have gone through an application, interview, and training process to be a part of this program
▼ Big Jag Buddies Expectations
Communicate with their Lil' Jag Buddy multiple times throughout the semester
Meeting once a month (at least) with their Lil' Jag Buddy in person
Attend any College organized Jag Buddy Program events (specifically the Jag Buddy Program Social at the start of the semester)
Report to the Director of Student Services & Advising monthly on meetings, communications, etc...
Must be able to make appropriate referrals to USA resources
Required to attend at least one training workshop each semester they intend to be a Big Jag Buddy
Must complete the program evaluation at the end of your experience (end of the semester)