USA Sustainability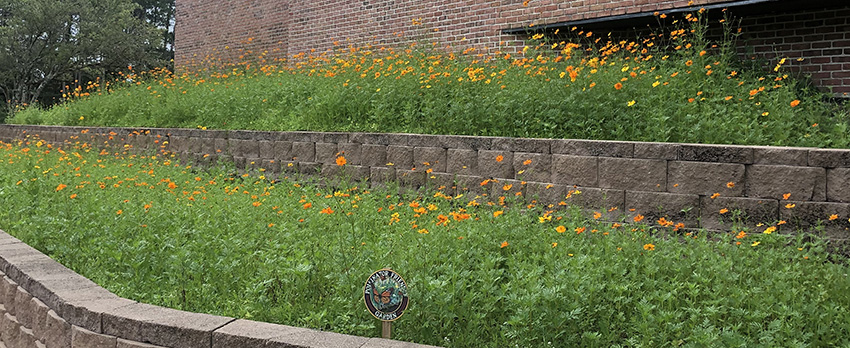 The wildflower "pollinator" area on the south side of the Education & Outreach Building is sponsored by the University's sustainability program with assistance provided by USA Grounds Department. Planting these wildflowers minimizes the amount of resources normally required to maintain this area while providing a perennial garden for butterflies and other pollinators.
The mission of the Committee is to ensure effective communication between students, faculty, staff and administration regarding University sustainability. The Committee reviews and recommends services, programming and enhancement to campus sustainability practices.
---
COM Celebrates Earth Day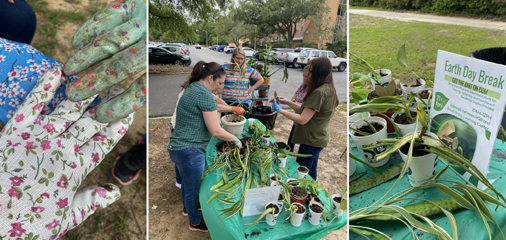 Faculty, staff and students took a break on Earth Day to spruce up their departments with plants and flowers.