International Council on Systems Engineering (INCOSE)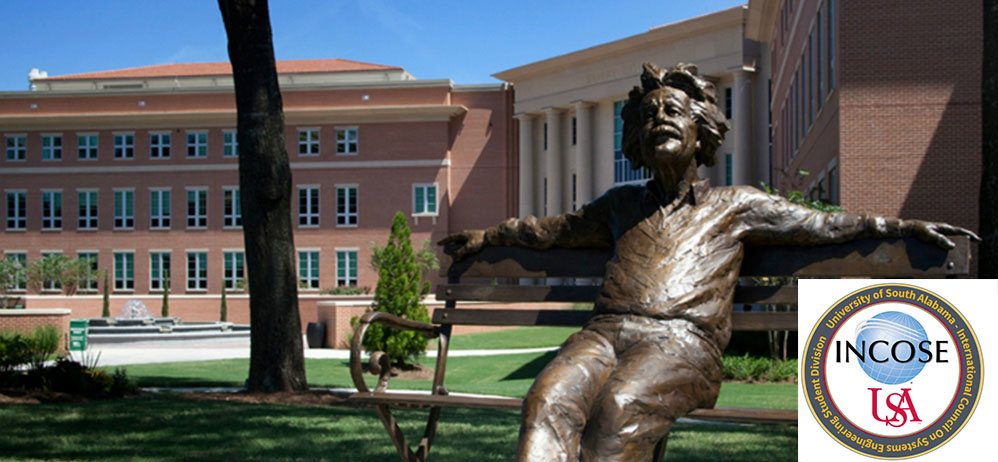 "The mission of South Alabama INCOSE Student Division (SAISD) is to advance the state of the art and practice of systems engineering in academia, industry, and government, while promoting interdisciplinary research and scalable approaches for producing technologically appropriate solutions that meet societal needs."
If you're interested in joining INCOSE, check out our "Additional Links" section and select National INCOSE Website. Regular membership is $160. The membership fee for engineering students is $50.
▼ Conferences
2023 Systems and Information Engineering Design Symposium (SIEDS) - April 27-28, 2023
33rd Annual INCOSE International Symposium - July 15-20, 2023
2024 IEEE International Conference on Systems, Man, and Cybernetics (SMC) - Oct. 7 - 10, 2024
International Conference on Advances in Electronics, Communication, Computing and intelligent information systems (ICAECIS-2023) - April 19-21, 2023
8th International Conference for Convergence in Technology - April 7 - 9, 2023
Supporters of South Alabama INCOSE Student Division (SAISD)
We could not do what we do without the support of the University of South Alabama and our local INCOSE sponsor, the INCOSE Blues Chapter. Thank you all for your continued support.