General Education Reform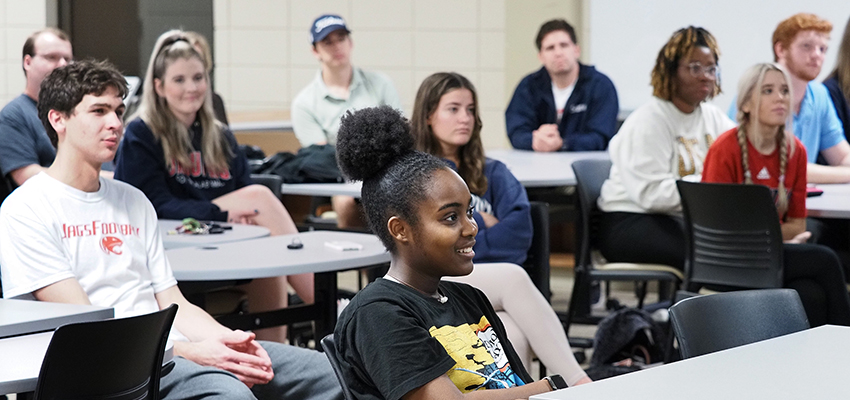 General Education courses provide a rigorous, relevant academic experience that prepares students to meet the challenges of their anticipated major program of study or post-undergraduate ambitions. These courses are critical to the academic success, engagement, and ultimately retention and graduation of our undergraduate students.
For the past six years, the General Education Committee has worked with Competency Committees to develop and assess General Education Learning Outcomes. These efforts provided data to work toward continuous improvement. Additionally, we explored various, new General Education models and found a common approach at other institutions is to create themes, pathways, and minors/certificates that significantly incorporate general education coursework. We are now poised to better integrate the general education curriculum into our institutional goals and mission. This work will form the foundation of our spring 2023 efforts to gather ideas about how to best rethink our general education curriculum.
Scope of Work
Examine and report on the general education curriculum and expectations of four-year institutions similar in size and complexity to South Alabama in states with similar expectations for statewide articulation of general education courses.
Develop a proposed project plan that identifies stakeholders, decision-making structures and processes, high-level objectives, deliverables, and timelines.
Host opportunities for the University community that educate about the possibilities and potential of general education reform; provide opportunities to give thoughtful input and insight about how to reform our current general education model; and provide opportunities to give thoughtful feedback about newly proposed general education models.
Present the General Education Committee at least two to four recommended options that reform student learning and curricular expectations. These options should have broad-based faculty and administrative support at the college level.
Present to the Executive Vice President and Provost a model for general education reform for approval in late 2023/early 2024.
Develop a plan for implementation and assessment of the reformed general education model in consultation with faculty and administrators during the 2024-2025 academic year.
The first general education assessment should occur in spring 2026.
Timeline
| | |
| --- | --- |
| 2023-24: | discuss potential models and develop recommendations |
| 2024-25: | plan implementation and assessment of approved changes |
| 2025-26: | implement changes, including a new assessment model |
Process
General Education Reform is overseen by the Co-Chairs of the General Education Committee, Drs. Phil Carr and Christine Rinne.