Resources for Researchers
Qualtrics
Qualtrics is an easy-to-use online survey software that's powerful enough to perform even the most sophisticated research. With Qualtrics, survey creation is simple, you can easily collaborate with others, and there are a variety of tools available to help you analyze your results. It's free to use for all USA faculty, staff, and students, and easily accessible via single-sign-on.
How can Qualtrics be used?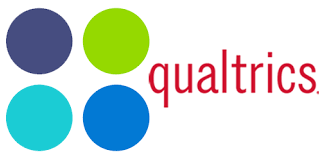 Here are just a few examples:
Academic research
Class quizzes
Classroom learning and projects
Course evaluations
Event registration and feedback
To access Qualtrics:
Go to http://southalabama.qualtrics.com and use the USA single sign-on login to start using Qualtrics.
To learn to use Qualtrics:
Support
If you have issues signing on or creating an account, please email qualtrics_help@southalabama.edu.
For other issues using Qualtrics at the University of South Alabama, the Qualtrics support team is available 24/7 and can be reached within the product via the Help & Feedback tab, or by calling at (800) 340-9194. They are great for immediate answers, help setting up something, diagnosing something that is not functioning correctly, etc.