Nursing Informatics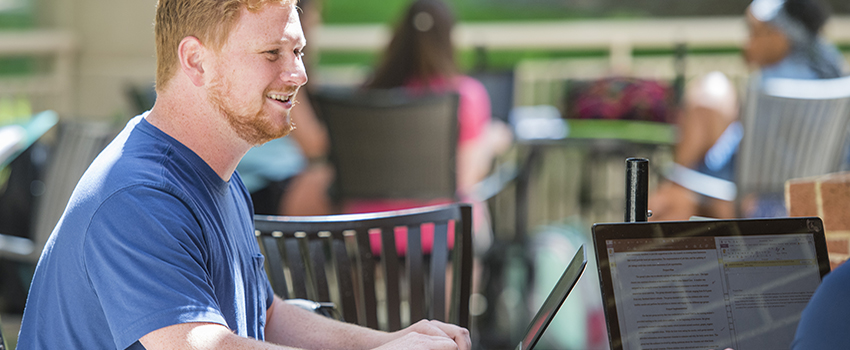 Advanced education nurses with a Nursing Informatics specialty will be equipped to integrate relevant knowledge and skills related to healthcare informatics into practice and participate in interdisciplinary affiliations to positively influence patient outcomes.
All courses are online and clinicals can be arranged in your own community (in most cases). The interactive online classroom provides opportunities for active learning, discussion, problem solving, debating, critical thinking, research, networking, and community building.
This program prepares graduates to enhance the quality of patient care and outcomes through the development, implementation, and evaluation of health-related information management tools and systems using a variety of electronic methods.
The Nursing Informatics program does not require completion of a certification exam for program completion nor upon graduation.
▼ Nursing Informatics Curriculum
MSN Core Courses
NU 607 - Scientific Underpinnings of Advanced Nursing Practice 3 credits
NU 608 - Evidence-Based Practice and Quality Improvement in Healthcare 3 credits
NU 610 - Healthcare Policy and Finance 3 credits
NU 613 - Organizational & Systems Leadership 3 credits
Nursing Informatics Specialty Courses
ISC 550 - Health Data Security and Computers 3 credit hours
ISC 555 - Health Data Management and Decision Support Systems 3 credit hours
NU 539 - Introduction to Nursing Informatics 3 credit hours
NU 553 Administrative Concepts 2 credit hours
NU 554 Resource Management Field Study – 60 Field Study Hours 1 credit hour
NU 556 - Informatics and Quality of Care Improvement 3 credit hours
NU 557 - Clinical Informatics Practicum I - 120 clinical hours 2 credit hours
NU 558 - Seminar in Nursing Informatics 3 credit hours
NU 559 - Clinical Informatics Practicum II - 120 clinical hours 2 credit hours
NU 565 - Nursing Administration Finance 3 credit hours
RN to MSN students who are registered nurses with a bachelor's degree from an accredited institution in a non-nursing discipline must also complete the following courses.
RN-MSN Courses
NU 404 - Evidence Based Practice & Informatics 3

credit hours
NU 450 - Leadership & Management Roles for Professional Nursing Practice 4 credit hours
NU 452 - Clinical Prevention and Population Health 4 credit hours
NU 518 - Advanced Nursing Assessment 3 credit hours
Contacts
Please feel free to contact Dr. Todd Harlan for more information about this specialty: tharlan@southalabama.edu.