Neonatal Nurse Practitioner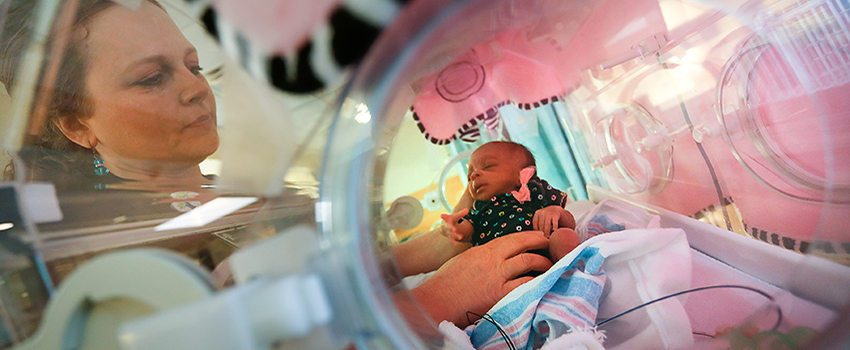 The neonatal nurse practitioner (NNP) specialty in our MSN program prepares graduates to provide advanced nursing care to neonates up to two years of age in a variety of clinical settings including neonatal intensive care units (NICU) in both the academic and community setting, delivery services, and follow-up clinics. The program also prepares graduates for doctoral study. Graduates of the program are able to synthesize and apply advanced knowledge, theories, and research to a specialized area of nursing practice and function as leaders in practice to contribute to the advancement of the nursing profession.
The Neonatal Nurse Practitioner Track classes are only available online. However, there is a mandatory three (3) to four (4) day orientation held during the fall semester of the first practicum course. Attendance is required and will allow for questions and interaction with course faculty. Various clinical skills workshops will be held during the orientation.
Students enrolled in the Neonatal Nurse Practitioner program are required to complete clinical hours with a qualified preceptor. The College of Nursing has contracts with agencies in many areas of the U.S. Please review our clinical affiliations list on the College of Nursing website, Clinical Affiliation Agencies to determine if we already have an agreement with an agency in your area where you can complete your clinical hours. If we do not have an agreement with an agency in your geographical location, please contact Dr. Penni C. Huffman at pennicoates@southalabama.edu. prior to submitting your application.
Applicants must have a minimum of 2 years Level III or higher NICU experience prior to starting the specialty option clinical component.
Contacts
Please feel free to contact Dr. Penni Huffman for more information about this specialty: pennicoates@southalabama.edu.