Family Nurse Practitioner (MSN) - Online FNP Program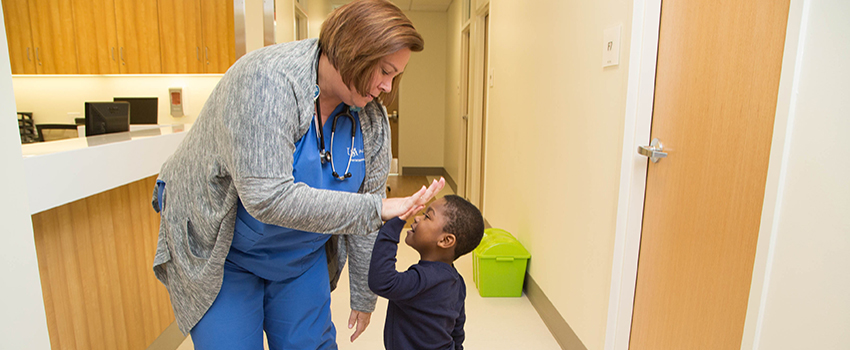 This MSN program prepares graduates for certification as family nurse practitioners and for doctoral study. Graduates of the family nurse practitioner online program are able to synthesize and apply advanced knowledge, theories, and research to a specialized area of nursing practice and function as leaders in practice to contribute to the advancement of the nursing profession.
Graduates from our program are often employed in family medicine offices, community health agencies, hospitals, private practices, health departments, orthopedics and other specialty areas.
A common core of courses are offered online including concepts, theory, research, and issues related to advanced nursing practice. Clinical requirements can usually be completed with preceptors in the students' home community. Students may be required to return to campus at the end of fall, spring, and summer semesters for a final exam and orientation to the next semester.
Contacts
Please feel free to contact Dr. Nancy Turnham for more information about this specialty: nturnham@southalabama.edu.