Adult-Gerontological Acute Care Nurse Practitioner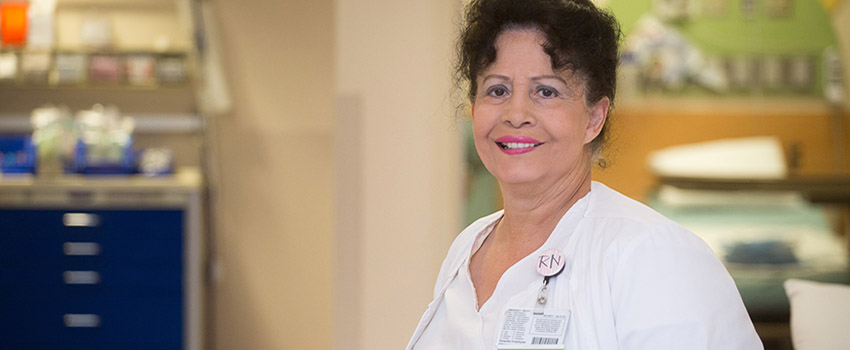 An online program for the nurse practitioner specializing in Adult-Gerontological Acute Care Nursing is offered at the University of South Alabama College of Nursing. The MSN program prepares graduates for advanced nursing practice and for doctoral study. Graduates of the program are able to synthesize and apply advanced knowledge, theories, and research to a specialized area of nursing practice and function as leaders in practice to contribute to the advancement of the nursing profession.
Students entering the Adult-Geron Acute Care track must have at least two years of recent (within the past five years) direct patient care experience in Acute Care (i.e., EMERGENCY, ICU, or MED-SURG) with one of those two years required to be in the Intensive Care Unit (ICU) upon admission. Specialty areas such as the Cath lab, GI lab, Radiology, OR, Recovery Room etc. are not considered Acute Care management.
A common core of courses are offered online including concepts, theory, research, and issues related to advanced nursing practice.
Students in the online track will be required to attend an orientation session on campus in the Fall when the AHN specialty courses begin. In addition, the students may be required to return to campus following semesters during their specialty courses and the last semester (internship) for a final exam and presentations. Details will be announced as the semesters approach.
Contacts
For information and help with setting up your graduate degree program contact the CON Office of Graduate studies: congrad@southalabama.edu
Please feel free to contact Dr. Charlene Myers for more information about this specialty: cmyers@southalabama.edu.