Testing Lab Procedures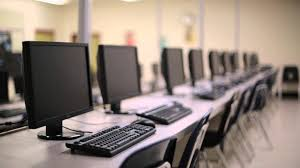 The Psychology Testing Lab is open
Instructor-approved proctored exams may be taken at the Psychology Testing Lab. Hours are by appointment only. Please email Cindy Von Ahlefeldt to set up a time to take your exam.
The lab is located in UCOM 1220.
Faculty
The lab is available for any faculty member (e.g., full-time, adjunct, graduate assistant) to schedule tests (based on availability). Please complete the form below if you need a test administered.


https://forms.gle/bRcQuD8QsjgjDQBfA

Students
To schedule your exam, please email Cindy Von Ahlefeldt.
In your email, please provide the course number and section, course name, instructor name, and test number (e.g., "Exam 1").
Arrive at the testing lab at your agreed-upon time.
Address: UCOM 1220, University of South Alabama, 75 South University Blvd., Mobile, AL 36688-0002
(The room number is 1220 and is located in Building 1000, the Psychology Building of University Commons).
Check in with the testing lab instructor. Be ready to show some form of picture identification (Student ID or Driver's License are optimal).
Leave your phone/electronics with the testing lab instructor while you take your test.


When you are finished, give your test and answer sheet to the testing lab instructor and retrieve your electronics.