University of South Alabama Psychological Clinic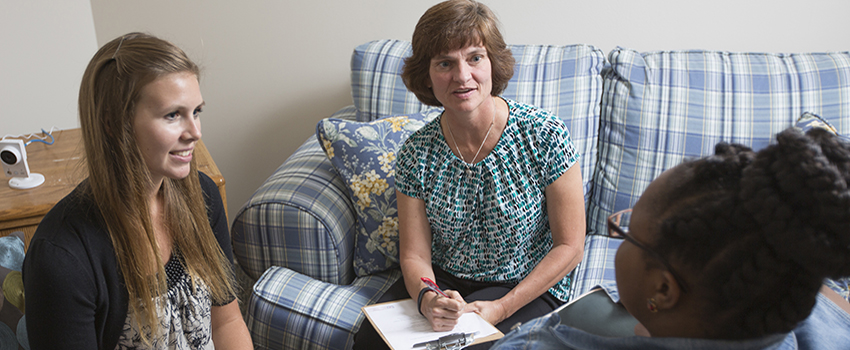 Our Clinic
The USA Psychology Clinic offers a wide ranges of services. Learn more about our services or submit an application now.
The Psychological Clinic is the training facility operated by the Psychology Department of the University of South Alabama. In the clinic, graduate students enrolled in the Clinical and Counseling PhD program (click here for more information about the graduate program) receive supervised experience while providing psychological services to the citizens of the Mobile area.
Professional Services
Graduate students in psychology provide most of the direct client services. In all cases, student clinicians are supervised by faculty members who are Clinical or Counseling Psychologists and are licensed in the State of Alabama. Some psychological services are provided directly by licensed Clinical and Counseling Psychologists.
Affordable Fees
Because we are a training clinic, we can provide patients/clients with professional, confidential psychological services based on a reduced - cost sliding fee scale. Therapy service fees range from $10-$25 per hours, and $250-$450 for evaluations. We work with each client individually to determine affordable rates for our services.
Commitment to Diversity
The USA Psychology clinic values the differences and similarities among people, and respect the multiple identities, backgrounds, and needs of the clients and communities whom we serve. We commit to treat all clients as valued and respected individuals. We define diversity broadly in terms of race, culture, ethnicity, sexual orientation identify, age, religious beliefs, socioeconomic status, physical and mental abilities, and gender identity. USA Psychology Clinic therapists and supervisors make ongoing efforts to increase our own awareness of different identities and worldviews through both training and practice.
If you are in crisis or thinking of hurting yourself, please call 988 (National Suicide Prevention Hotline), go to the nearest emergency room, or call 911. The USA Psychological Clinic is not able to provide crisis or walk-in services.