Access to Materials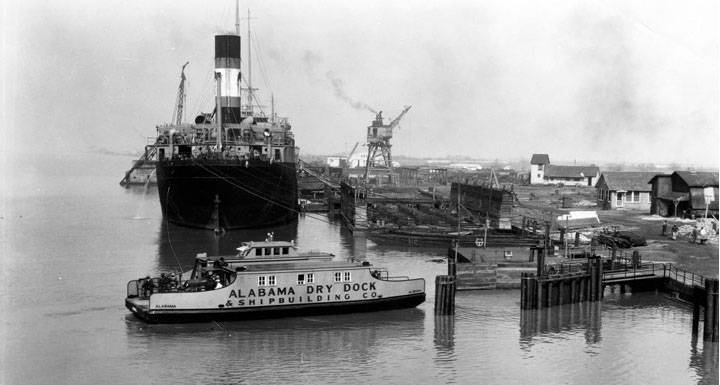 The Alabama Dry Dock and Shipbuilding Company ferry that used to shuttle ADDSCO workers across the river, 1935. Erik Overbey Collection
Materials in The Doy Leale McCall Rare Book and Manuscript Library do not circulate.
Users must provide an ID when visiting the archives. No affiliation with the university is required and patron information is confidential. Please see the University Libraries Intellectual Freedom Policy statement.
We do not charge to view collections.
A few of our collections require either an appointment to view or prior notice of interest. Collections affected by these requirements are documented in our alphabetical list of manuscript collections.
Some of our photographic and manuscript materials are listed in the university library's online catalog and some full finding aids are available on this site. Other collections cannot be searched remotely. Please contact us at mccalllib@southalabama.edu if you need assistance locating material.
Some of our photograph collections may not be used for commercial purposes. This is noted in the alphabetical list of photograph collections.
Researchers are urged to contact us ahead of time to ensure that we will be open, that the collection of interest is available, and that adequate staff will be on hand.
For researchers who are unable to visit in person, nominal fees are charged for manuscript and photographic requests that require our staff to conduct research. Please see our Research Fees page for prices.
We will make reasonable efforts to accommodate users with disabilities and/or special needs. Please contact us in advance, if possible.