M3 Case Symposium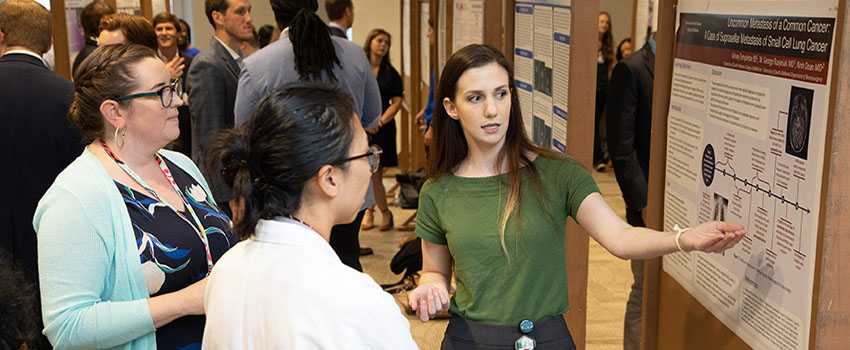 The M3 Case Symposium is hosted annually by the University of South Alabama College of Medicine.
The symposium gives third-year medical students the opportunity to present a novel, rare or meaningful case report to faculty, residents and peers in the form of a poster presentation, thereby gaining scholarly experience useful for development as a physician-in-training.
Throughout their third year, medical students interact with patients as a member of the healthcare team. Some of the patients encountered will have a lasting impact on students and potentially affect their career and specialty choices as future physicians
During the event, rising fourth-year medical students at the USA College of Medicine share poster presentations of interesting, rare or novel case studies observed during their third-year rotations.
The symposium is also an opportunity for students to showcase independent projects.
The case reports are judged based on originality, strength of conclusions, quality of references, overall appearance, organization and topic.
M3 2022 Case Symposium: Article | Photo Gallery
M3 2019 Case Symposium: Article | Photo Gallery