Academic Support Services
The Student Academic Success Program at the Whiddon College of Medicine is committed to supporting student achievement through academic counseling and professional development.
We do this by offering one-on-one sessions, small group training sessions, and other collaborative events throughout the year.
Quickly access and request academic support through the Learning Services Support Form.

Learning Support
Assess academic progress and developing strategies for improvement
Design specific study plans based on individual needs
Develop specific, targeted study skills
Improve test-taking skills & build test confidence
Boost time management plans
Make the most of our instructional technology
Coordinate study sessions

Peer Tutoring
Free peer tutors are available for first-year students (and occasionally second-year students) as necessary. Usually, tutors are second-year MD students, but there may be M3 or M4 students depending on availability.
Requesting a Tutor
Students can use the Learning Services Support Form to submit a tutoring request or contact Dr. Williams at dwilliams@southalabama.edu for more information.
A trained peer tutor will be matched with the student approved for tutoring, and the tutor will coordinate a time to meet with the student for the tutoring session. All tutoring sessions will be conducted at a mutually agreed upon location on the USA Campus.
Peer tutors may help students evaluate study strategies, review exam performance, and help with additional content review.
Tutoring sessions usually last 60-90 minutes and may continue past the initial session depending on the need.
Students and peer tutors are asked to provide their feedback to ensure program expectations are met for the students and tutors.
Becoming a Tutor
M2 Students identified by module directors are recruited for the peer tutoring program at the conclusion of the first year. The Associate Dean for Student Affairs and the Assistant Dean for Institutional and Academic Success Student then conduct an information session and subsequent required training session early in the fall term to these students.
The training includes completion of synchronous workshop and then review of follow-up resources provided online through an instructional site on Canvas.
The training session includes best practices for tutoring peers, expectations and academic requirements of peer tutors, scheduling logistics for students requesting tutoring, and other guidelines like payroll and commitment expectations.

Contact Information
For more information on academic support services contact Dr. David S. Williams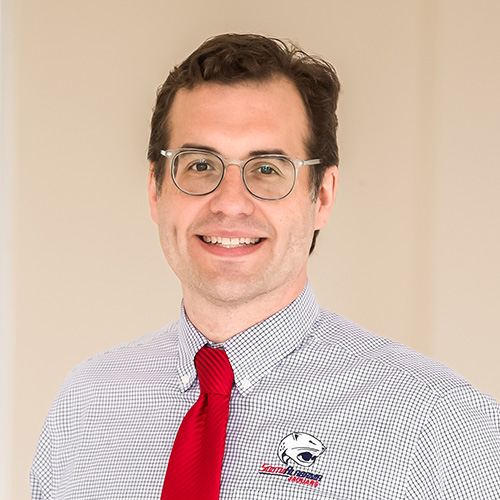 David S. Williams, Ph.D., MPA
Assistant Dean, Institutional and Academic Success
dwilliams@southalabama.edu
Phone: 251-460-6770