Commencement Ceremony Programs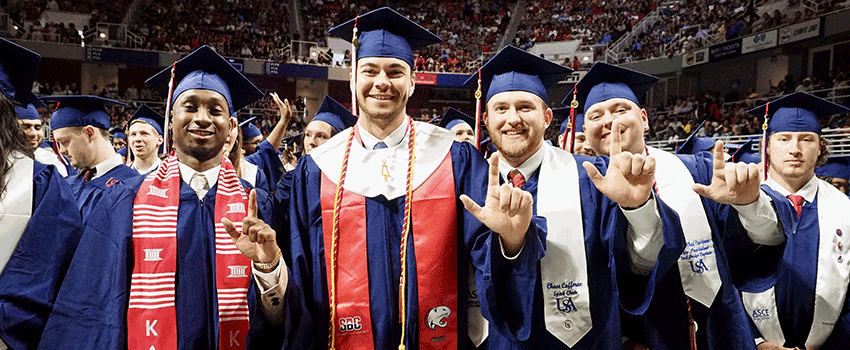 NOTE: The names of the candidates for graduation listed in this program are the diploma names provided to the Graduation Department by the student on the Application for Graduation.
---
2023 Spring Commencement Program
Past Ceremony Programs
All commencement programs are in Adobe Acrobat (.PDF) format.
---
THIS PROGRAM IS NOT AN OFFICIAL GRADUATION LIST While every effort is made to ensure accuracy in the Commencement program, printing deadlines may result in omission of some names and include the names of persons not completing graduation requirements as expected. Therefore, the Commencement program should not be used to determine a student's academic or degree status. The university's official registry for conferral of degrees is the student's permanent academic record which is maintained by the Office of the Registrar.
Tentative honors, based on the student's academic record through the end of the last term completed, will appear in the printed commencement program. Final official honors will be computed after all grades are processed at the end of the term for the last term of attendance, and will appear on the student's diploma and transcript. For more information about academic honors, please review the Graduating Student section titled Honor Cords and Stoles.
revised 06/22/2023