Scholarships for Current Students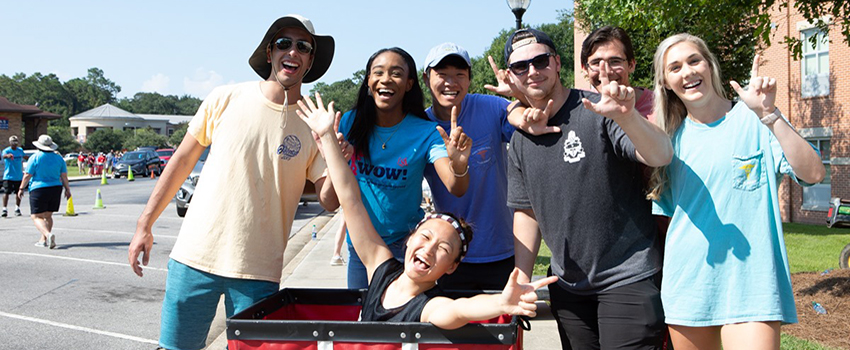 USA offers scholarships for students at every academic level, many of which are based on a student's academic discipline, leadership, specific student interests or other qualifying factors.
Many scholarships offered to incoming freshmen at USA are renewable. Returning students should first check any scholarships they have received for possible renewal beyond the freshman year.
Login to the
Jag
SPOT
portal and complete your matching questions to review your new application available to you.
---
NOTE: Be sure to check the scholarship list each year to review any new or updated opportunities. You must fill out a new General Scholarship Application each academic year to be eligible for current year opportunities.
The University of South Alabama provides equal educational opportunities to and is open and accessible to all qualified students without regard to race, color, creed, national origin, sex or qualified handicap/disability, with respect to all of its programs and activities.