The School of Computing Diversity Statement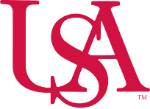 The School of Computing
Diversity Statement
The School of Computing's (SoC) administration, faculty, and staff are committed to ensuring that our employees and students have an uplifting environment in which to work and study. Our goals exceed legal standards that shelter protected classes as we choose actions that uniformly inspire every SoC participant to excel regardless of personal characteristics. We encourage freedom of thought, speech, and movement in a safe environment where ideas are openly and freely debated and where students can learn through examination and discovery.
We steadfastly embrace as principle that all persons are created equal and that the only acceptable evaluation occurs in the dissemination and growth of ideas.
Establishing diversity, equity, and inclusion is a top priority as we strive toward inclusive excellence throughout SoC. Our conducive atmosphere for equitable practices for our diverse population of students, faculty, and staff promotes interpersonal awareness and an inclusive culture.
Thus we commit ourselves to encouraging lifelong learners and we will:
Provide staff and administration with ongoing diversity, equity, and inclusion training
Work to close racial equity gaps by expanding diversity initiatives and eliminate structures or processes that hinder the growth of any of our stakeholders
Examine innovative methods for engaging and connecting with all students, while ensuring a safe learning environment
Continuously examine the landscape and any barriers to change within the SoC
Explore and create initiatives to assist with the recruitment, retention and graduation of underrepresented students
Explore and create initiatives to assist with the recruitment and retention of underrepresented faculty, staff, and administrators by ensuring a more diverse pool of candidates are represented in each job search.