Who are Our Graduates?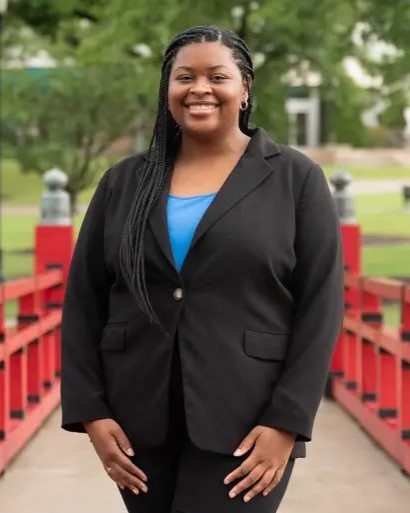 Shelby Caldwell
M.S. Computer and Information Sciences 2023
B.S Information Technology 2021
IT Specialist
FBI (Redstone Arsenal) - Huntsville, Alabama


"I use engineering capabilities to perform analysis, secure systems, and monitor network resources to protect the confidentiality of sensitive information."
What do I love about what I do?
"I love working for such an important government entity. We are always working towards solving complex problems and protecting the American people."
How did South help?
"South gave me the necessary tools to be successful. I learned so many important cybersecurity concepts during my time there. The professors were always helpful and encouraging to us. The coursework challenged me and allowed me to reach my goal of being an IT professional in the government."
Emily Ricafort
M.S. Computer and Information Sciences 2023
Senior Software Engineer (QA)
ViaPath Technologies - Mobile, AL
"I am a Senior Software Engineer (QA) at ViaPath Technologies, where my primary job is to design, develop, and execute both automated and manual test scripts from the ground up in the software development life cycle. "
What do I love about what I do?
"What I love about what I do is becoming a part of the company's mission to lead the industry with critical solutions in technology and service for at-risk communities, correctional facilities, corrections officers, incarcerated individuals, and their friends and family. As a Sr. Software Engineer, I provide quality products by minimizing critical issues of our software deliverables and creating an automation testing framework to make a faster feedback cycle, and scalability, and provide maximum test coverage in less time."
How did South help?
"The School of Computing contributed a big role in my professional success as of date. I applied most of the knowledge learned from the courses I am taking to my professional work in software development. The courses I've taken expanded my knowledge to improve my performance in the corporate world. With excellent performance, I got promoted even before I finished my master's degree. Currently, my team is using Python programming in automation testing which is part of my research topic and course taken. The courses provided at the university help the students to get ready for the real-world job. Students learn the theory, get hands-on experience, and learn to work in a team environment."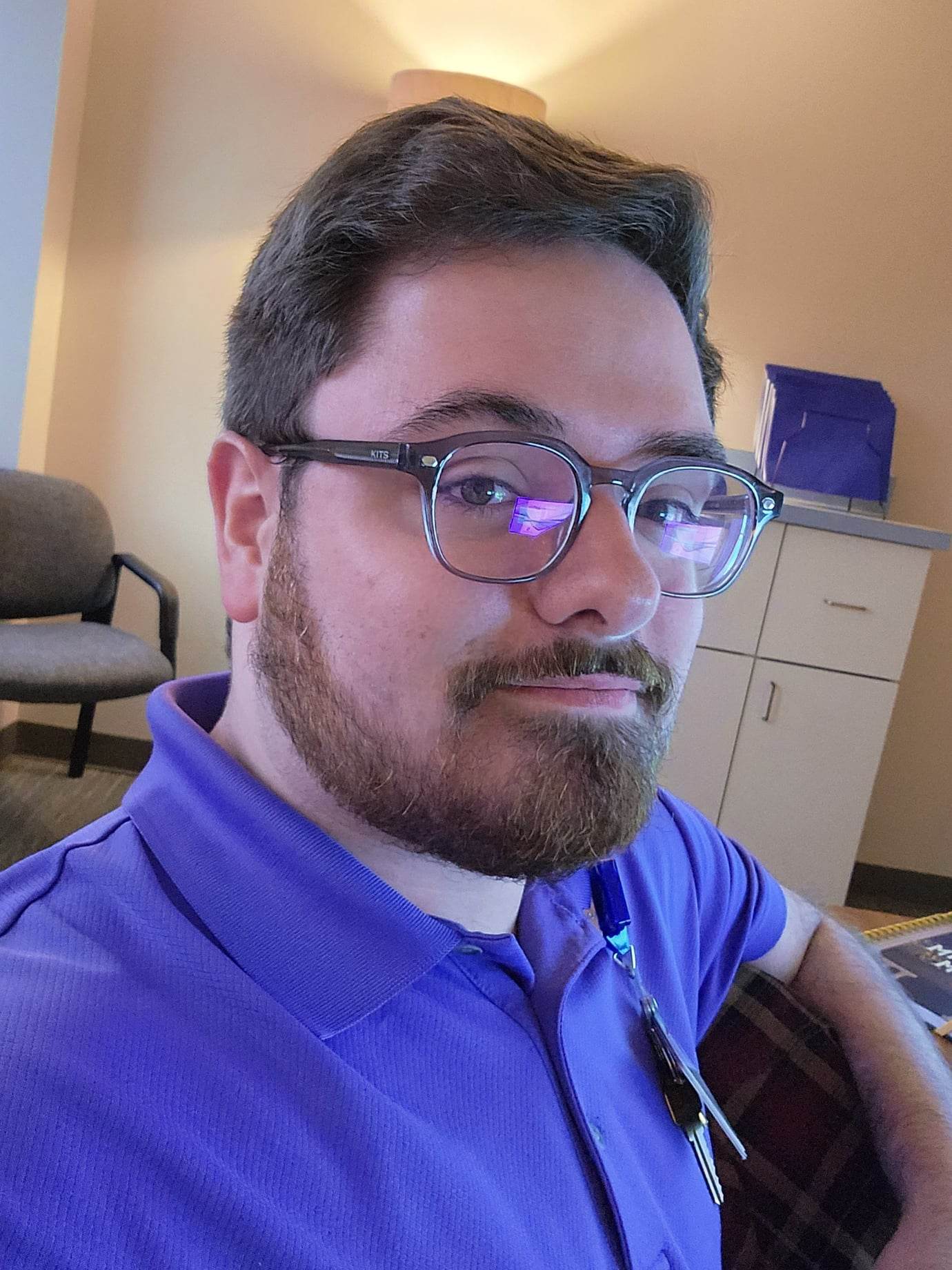 Zach Stevens
B.S. Health Informatics 2022
Clinical Systems Builder
Infirmary Health Systems - Mobile, AL
"I am a specialist in Inpatient Clinical Applications, where my primary job is to improve the documentation and process of inpatient workflows in the Electronic Health Record for nurses, physicians, therapists, and many other users of the EHR."
What do I love about what I do?
"My favorite thing about what I do is when I am successfully able to bridge the gap between provider and IT and successfully build something that people are happy to be using."
How did South help?
"The School of Computing played a massive role in my development for what I do today. Through all of my courses, I was able to learn about clinical workflow and medical terminology while also learning about system development and project management. The Health Informatics program as a whole was phenomenal. I cannot thank all of my professors enough for helping me get to where I am today."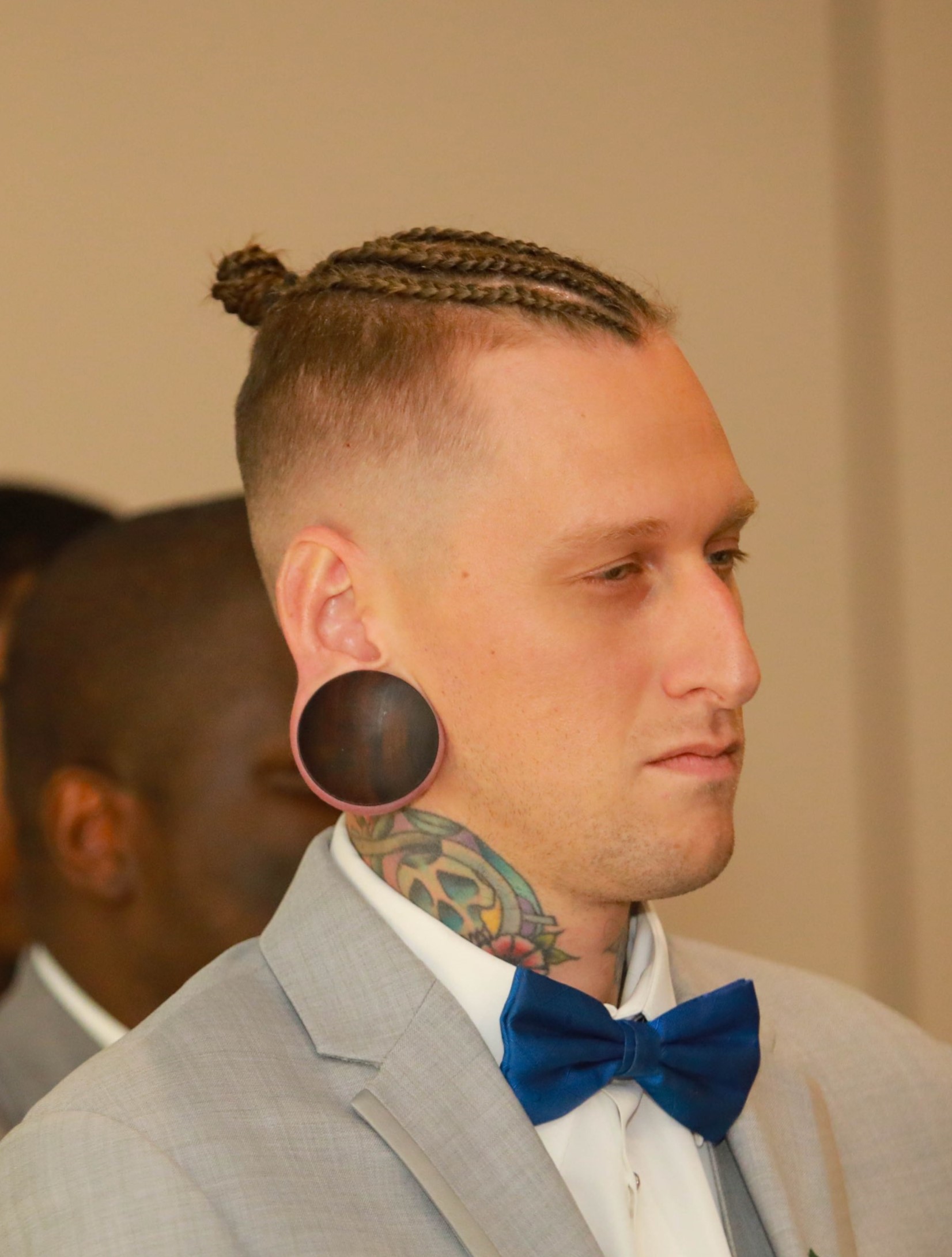 Blake Johns
M.S. Computer Science and Information Sciences 2021
B.S Computer Science 2020
Data Scientist
Dynetics, A Leidos Company - Huntsville, AL
"I lead a data analytics team and develop machine learning models for anomaly detection for cyber and electronic warfare solutions."
What do I love about what I do?
"I love the constant challenge and learning opportunities that come with the day to day tasking. "
How did South help?
"The undergraduate program assisted with basic knowledge that I have been able to apply and/or use to understand problem spaces that I work in and the graduate program allowed me to develop my skills in data science that I use daily."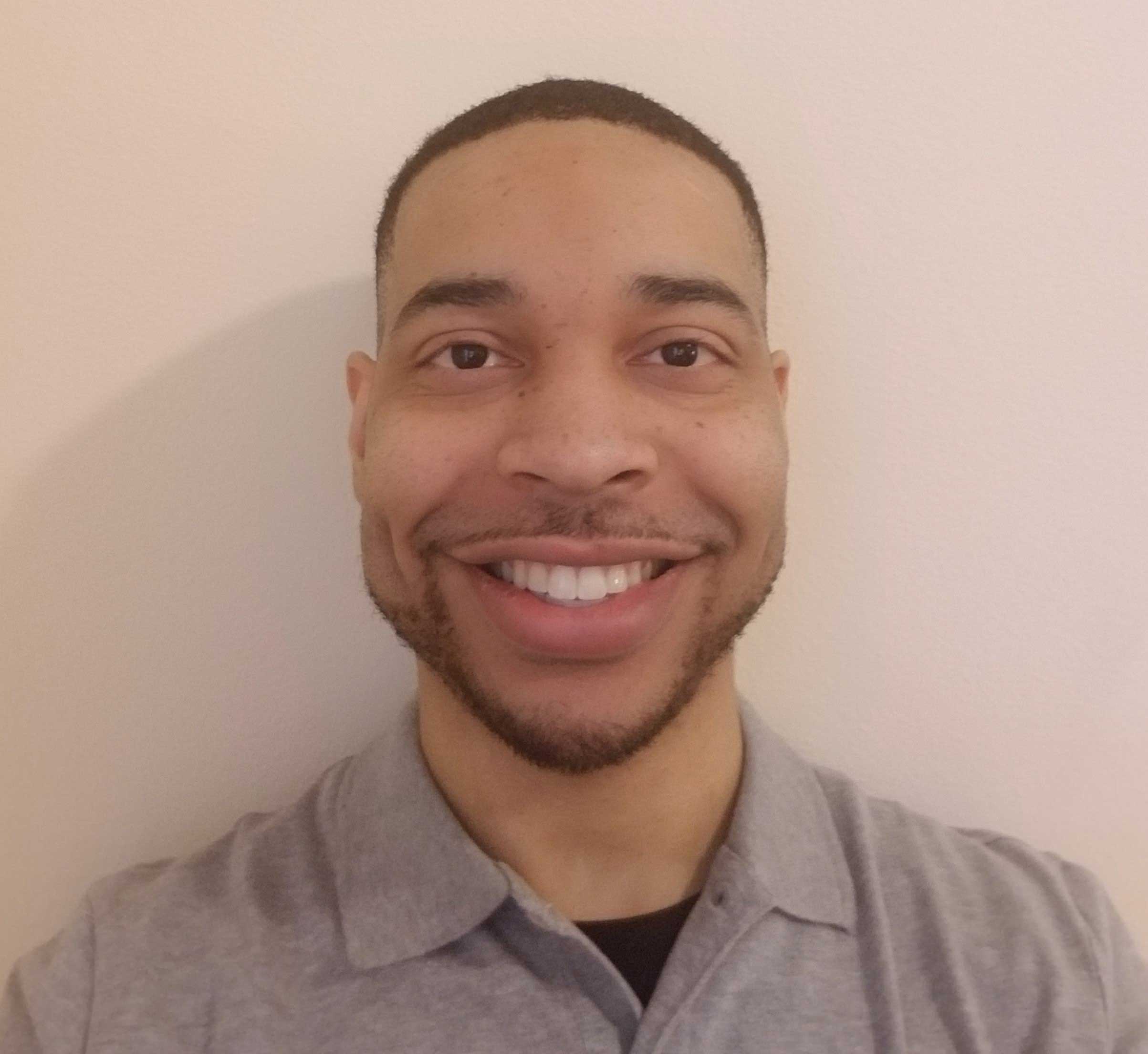 Spencer RadfordM.S. Computer Science and Information Systems 2019
Courseware Programmer
Carley Corporation

Programs interactive multimedia courseware (using a variety of software packages) to run in various user environments, such as CD-ROM, low-and high-bandwidth Internet, and networked electronic classrooms. Develops innovative approaches, applies design principles and generates creative solutions to meet requirements. Continuously tests, monitors progress, and provides status updates of tasks and deliverables to ensure satisfaction.

What do I love about what I do?
"I love that I have the opportunity to configure, interact with, and program different types of animations."

How did my experience at South help?
"The real question is... how didn't my experience/degree at South help me? I find myself using my experience from South quite often. Many classes at South, for the MS in
Computer and Information Sciences degree program, included group projects which play a HUGE role in the corporate world. South reinforces communication, programming techniques, database management, and project management. All of which I use daily in my career. South mimics the real world which gave me the confidence and motivation I needed to be successful."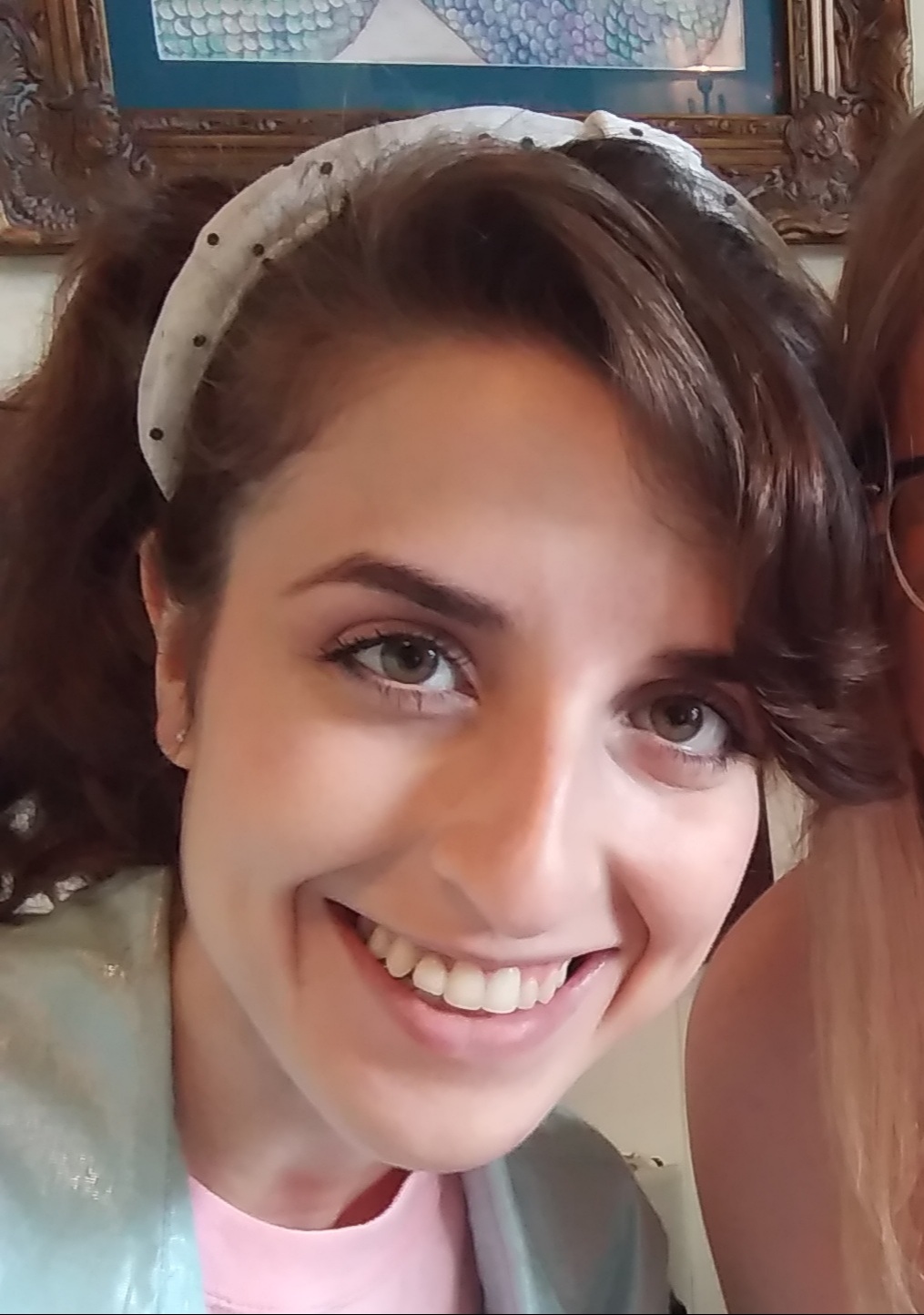 Karen ThomasM.S. Computer Science and Information Systems 2020B.S. Information Technology 2017
Web Developer
Contractor through KATMAI Government Services for USACE UROC-Mobile

Works with a team to build customized solutions that aid DoD personnel and engineers deployed worldwide. The web applications allow onsite access to mission-critical information, from field fortifications and force protection to the design and repair of both private and public infrastructure.

What do I love about what I do?
"Other than the highly dedicated and skilled people I work with; my favorite part of my job is that it facilitates the work of service people in the field. If my work can help them in any way with theirs, then I feel that it is truly worthwhile."

How did my experience at South help?
"South built the foundation necessary for continued, lifelong learning. Every day, I employ concepts I learned from my courses, professors, and classmates. The engaging
curriculum and environment equipped me with both the technological and interpersonal skills to succeed as part of a specialized team."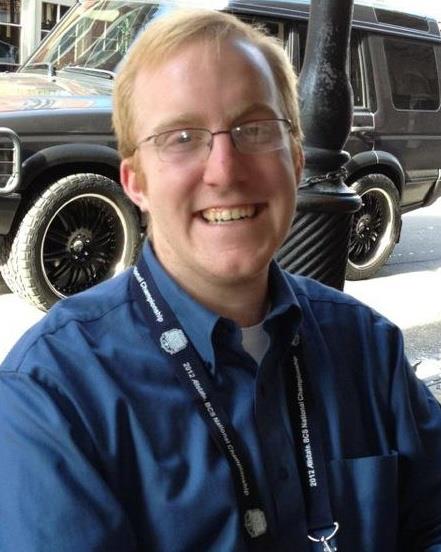 Thomas Watts
Ph.D. Computing 2020
M.S. Computer Science and Information Systems 2015
Data Scientist
The SSI Group, LLC, Mobile, AL
Works with a variety of health care datasets to provide insights to clients using machine learning. Their most recent project focused on Coronavirus impact studies across multiple sectors of the health care marketplace.
What do I love about what I do?
"The variety involved in day-to-day operations. We built a series of pipelines to deliver the Coronavirus project in an automated, scalable away and that took a completely different turn than the typical data scientist job of building, optimizing, and explaining models. It is common to run into a more efficient way to accomplish a task at scale and reverse engineer the process which pulls together a variety of platforms into a cohesive whole project."
How did my experience at South help?
"The PhD program was open-ended and heavily focused on collaboration. There were multiple times where I had an idea, and would discuss it with my committee in order to flesh the idea out. Some of the ideas fizzled. Many of them came to fruition either as a dissertation topic, or a paper. Working at SSI is similar because many of our projects have not been attempted at the scale that the company operates on, or with certain programs or database schemas that underpin the scale. Flexibility has served me well throughout my time with the company and it is directly traced back to my time at USA."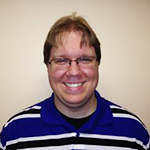 Caleb Hall
B.S. Computer Science 2014
Associate Programmer Analyst
Rural Sourcing, Inc., Mobile, AL
Provides services to clients including developing new applications and maintenance of existing applications.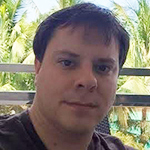 Clay Smith
M.S. Computer Science and Information Systems 2011
B.S. Computer Science 2008
Computer Scientist
Mine Warfare Technologies Division
Naval Oceanographic Office, Stennis Space Center, MS
Develops and tests software designed to handle subsurface environmental post processing. Responsible for technical analysis of next generation marine robotics platforms such as autonomous underwater vehicles. Responsible for the development and testing of algorithms for advanced operational processing of acoustic imagery data.
"My experience at South greatly contributed to my personal advancement. The computer science program at South Alabama blended computing and mathematics, the pillars necessary for modern problem solving."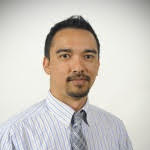 John Licato
B.S. Computer Science 2010
Assistant Professor of Computer Science and director of the Analogical Constructivism and Reasoning Lab (ACoRL)
Indiana University/Purdue University (IPFW), Fort Wayne
In Spring 2015, I earned my PhD. in computer science from Rensselaer Polytechnic Institute. At IPFW, I teach courses in computer science, mostly focusing on artificial intelligence, cognitive robotics, and machine reasoning. As a researcher, my lab and I study methods for developing autonomous, advanced systems that can carry out human-level reasoning while still taking advantage of state-of-the-art machine learning algorithms. In short: we're trying to make robots smarter!
"At South, I got my first exposure to research, working with Dr. Doran on the JagBot tour guide robot. I absolutely loved it, and decided it was what I wanted to do. Being able to do undergraduate research at South is what launched me into my current career path. I also served as president for the ACM chapter at South Alabama, and I'm taking the lessons I learned there to serve as ACM faculty advisor here at IPFW!"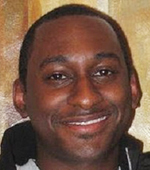 Brian Mosley
B.S. Computer Science 2009
Programmer Analyst
Equifax, Alpharetta GA
Develops applications to support data processing automation, utilities to handle numerous manual support tasks, fast multiprocessing systems to process numerous batch jobs in parallel, and intelligent job scheduling.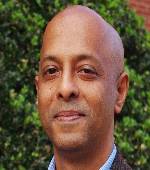 Abir Qasem
M.S. Computer Science and Information Systems 1995
B.S. Computer Science 1990
Founding partner of the education startup learnin60seconds
Former Assistant Professor of Computer Science, and Director of Academic Computing at Bridgewater College. Abir earned his PhD from Lehigh University and has worked on software projects with DoE, FAA, TechX, and Carnegie Mellon University as a consultant.
"My Jag experience gave me a solid foundation in computing and a lifelong love for programming, teaching, and service. I still fondly remember my "Neo" moment (à la Matrix) - the day I learned recursion from Dr. Langan."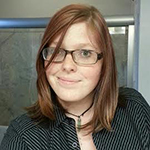 KD Wilson
B.S. Computer Science 2014
Programmer Analyst
Rural Sourcing, Inc., Mobile, AL
I work with a client who has many internal applications that we support. We do bug fixes and enhancements to their current software as well as help analyze production issues that occur in their systems. We use these technologies and many others: Java, Maven, Tomcat, Spring, and Struts.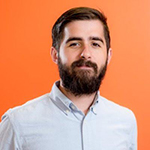 Adam Moore
B.S. Computer Science 2013
Backend Engineer
Percolate, a marketing software startup in NYC
I help build software features by implementing and maintaining web APIs and the services that make them work. This includes database design, object-oriented design, and automated testing using the Python programming language.
"My experience at South Alabama gave me the fundamentals necessary to teach myself skills in web development. The concepts in the core CS curriculum are useful every day - especially when things go wrong. I'll be able to rely on that foundation regardless of the path my career takes, especially when it's time to learn a new subject area that builds on the fundamentals."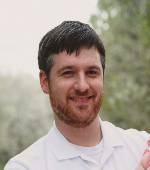 Zach Jorgensen
M.S. Computer Science and Information Systems 2008
B.S. Computer Science 2006
Machine Learning Technologist
Boeing Research & Technology, Huntsville, AL
Researches and deploys machine learning and AI based solutions for our commercial airplanes and defense & space divisions, as well as external contracts.
"My experience as a graduate student at South is what led me to pursue a PhD in computer science from NC State University in 2015 and also where my passion for machine learning and AI was sparked. The skills and knowledge I picked up during my time at South were invaluable during my PhD experience and continue to serve me well in my career."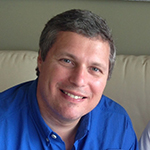 David Mercer
M.S. Computer Science and Information Systems 2008
Senior Software Architect
CareEvolution, Inc.
In Spring 2015, I am responsible for designing and developing quality software that is correct, performant, and easy to deploy and maintain. As a senior architect, I work with considerable independence; it is up to me to make sure I am concentrating on the right thing with the greatest impact to the company and its employees, and it is also my responsibility to self-evaluate and solicit feedback from my coworkers to make appropriate course corrections in my work. The impact of exchanging ideas with your coworkers and soliciting critical feedback cannot be understated to be successful in software engineering, and, similarly, it is my responsibility to provide my fellow coworkers with appropriate critique and code review when requested.
"CareEvolution is mainly a C# shop, yet when I started at CareEvolution, I had never used C# nor .Net before. However, by having a broad experience with different programming languages and paradigms, and a thorough knowledge of computer science, I was able to jump in with very little problem. The masters program at USA was really a great place to learn all the things I missed, glossed over, or forgot as an undergraduate, and to network with many of the highly intelligent professors in the department. I still miss some of the conversations I used to have with my advisers."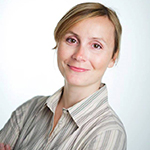 Julie Froeseth
M.S. Computer Science and Information Systems 2005
Software Engineer
Telenor Digital, Norway
I wasn't one of those kids who programmed from an early age, and I had to learn a lot of the basics when I started studying CS. The faculty at South challenged me and made me work hard to earn my degree. In retrospect, I see this as the best thing they could do in order to make me a better programmer and also to give me a foundation that I can build on. More than ten years in this profession has taught me that continuous learning is key!
"Women in programming are still outnumbered by men, and I've recently pondered what made me stay in programming. Loving problem solving is, of course, one of the answers 🙂 But I also think female role models like Dawn McKinney at South plays a part. She showed me that women can have a life-long enthusiasm for technology!"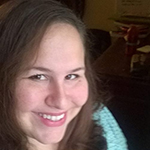 Charlene Coffman
B.S. Computer Science 2015
Analyst
Computer Technology Solutions (CTS), Birmingham, AL

"CTS is a software development consulting firm. I am working in the application support division of the company which means working to improve and correct software, often not created by our company. I resolve defects and consult on and implement enhancements."