Diversity, Equity, and Inclusion (DEI)
Our OBGYN Department recognizes the importance of emphasizing diversity, equity, and inclusion in our student body, residents, faculty, and staff, and we have initiatives to support these efforts. We plan to continue our work with our University's DEI office in creating more opportunities. Our Department has a DEI Director, Dr. Candice Holliday. To better serve our very diverse community and our future OBGYNs, we have the following initiatives:
Residency Applicants
Uses a holistic review of every OBGYN residency applicant by the same 3-member committee
Conducts "cold" interviews of our residency applicants (only the applicant's name, hometown, institution, hobbies, and personal statement are shared with our interviewers)
Recognizes and values diversity of experience, including "distance traveled"
Requires only passing of USMLE Step 1 and 2 exams to be considered as an applicant
We offer "Visiting Student URiM Diversity Scholarship Program" for financial aid stipends for away rotations at our program.
In-House Training/Experiences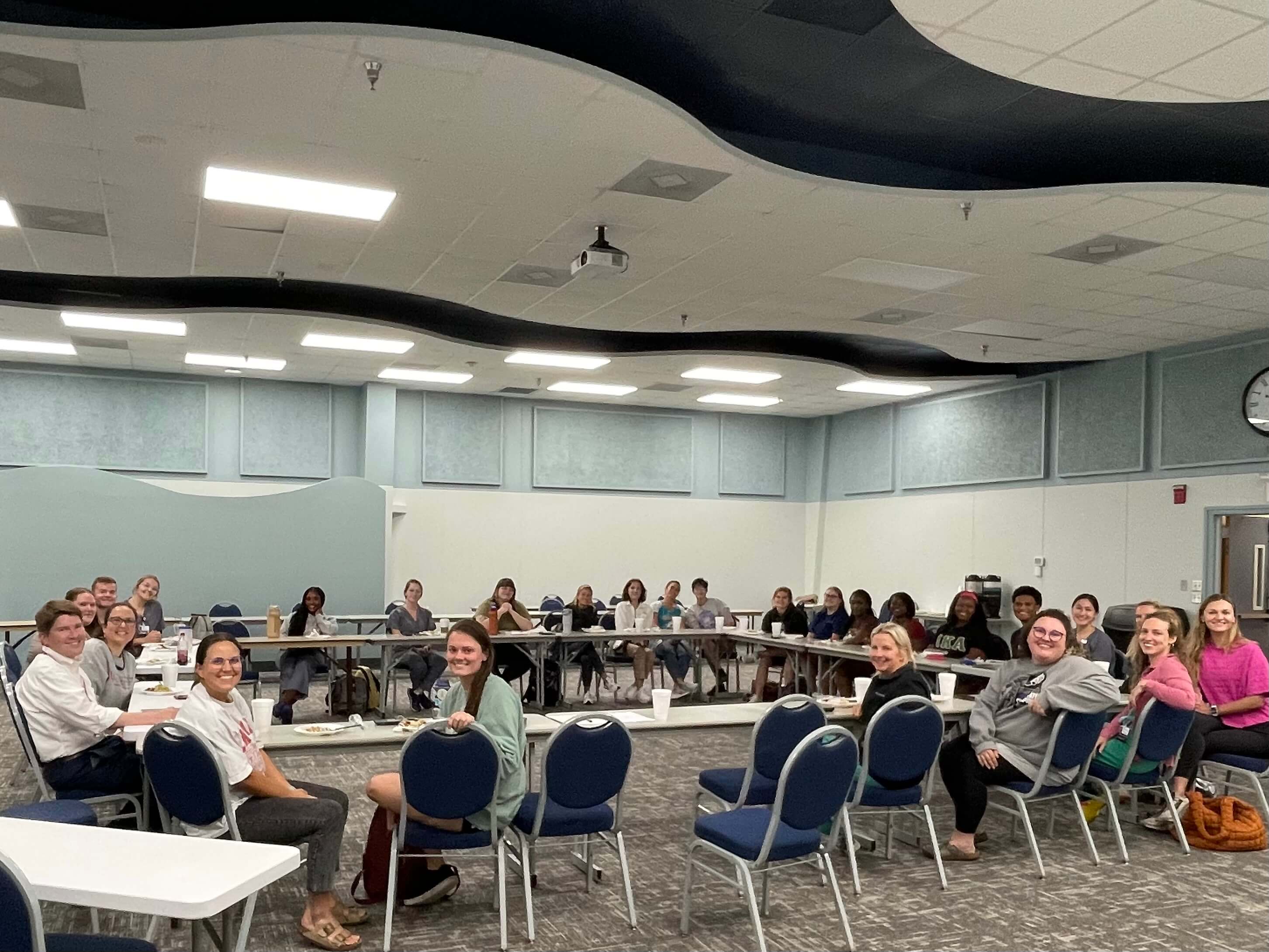 Incorporates Duke OBGYN's ALLIED Program (Antiracism: Learning, Leading and Innovating Educational Development for Faculty) into our residents' didactics (ALLIED | Duke Department of Obstetrics and Gynecology).

This program was created by APGO's Medical Education Endowment Fund Grant Program to improve learning environment for students, residents, faculty experiencing racism in academic medicine as well as to give educators the tools to create anti-racism curriculum for both learners and educators.

Trains our faculty and residents in unconscious and implicit bias as well as microaggression through the University's Office of Diversity and Inclusion.
Serves two Federally Qualified Health Center (FQHC) clinics:

Mostellar Medical Clinic in Bayou Le Batre, AL (a fishing village)
Franklin Medical Clinic in Mobile, AL

Conducts research that focuses on racial bias, access to care, social determinants of health, and health disparities in our community
Partnerships
Partners with the USA Pediatrics Department for hospital-wide DEI events, such as Diversity Dinners and health fairs for resettled refugees
Partners with USA OB/GYN Interest Group to put on a quarterly DEI Book Club focusing on women's issues within DEI

April 2023: "Half the Sky: Turning Oppression into Opportunity for Women Worldwide" (first photo)
August 2023: "The Remedy: Queer and Trans Voices on Health and Health Care" edited by Zena Sharman (second photo)