Pre-PA Students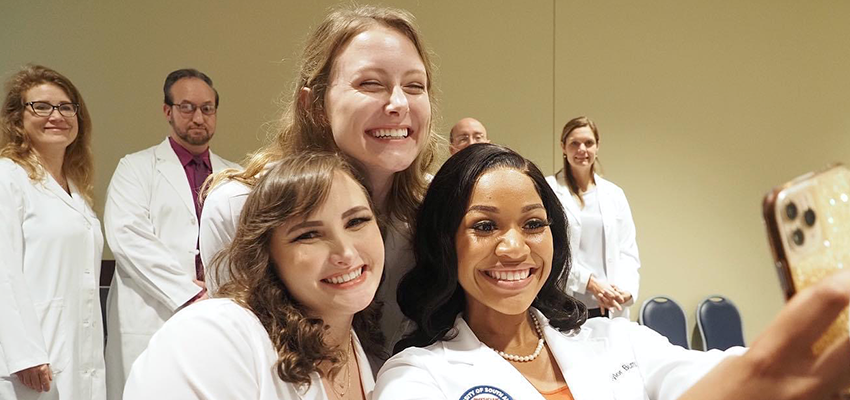 The Pre-Physician Assistant Society at USA is an on-campus student organization that aims to educate students about the growing PA profession, help students that are interested in applying to a Physician Assistant program, and to partner with healthcare professionals that support the growing field. Our organization meets once a month on Thursday nights at 5:15pm on the 3rd floor of the Health Sciences building.
Some of the activities that we will participate in throughout the year include:
CPR certification course
GRE Prep Workshop
Mock Interviews
CASPA Application Workshop
Service Events (We are currently collecting nonperishable food items for the Student Run Free Clinic in the PA office on the 3rd floor. There will be a tub to place donations in).
If you are interested in getting involved or if you have any questions, please contact Mrs. Bonnie Minton (bminton@southalabama.edu), Faculty advisor.
2024 Tentative Meeting Dates
January 25th at 5:15 pm in HAHN 3091
February 22nd at 5:15 pm in HAHN 3091
March 28th at 5:15 pm in HAHN 3091
April 25th at 5:15 pm in HAHN 3091
Service Opportunities
The following list of community service/non-profit agencies may be utilized possible as avenues to accrue community service hours.

Community Service Organizations