Mission, Vision, and Goals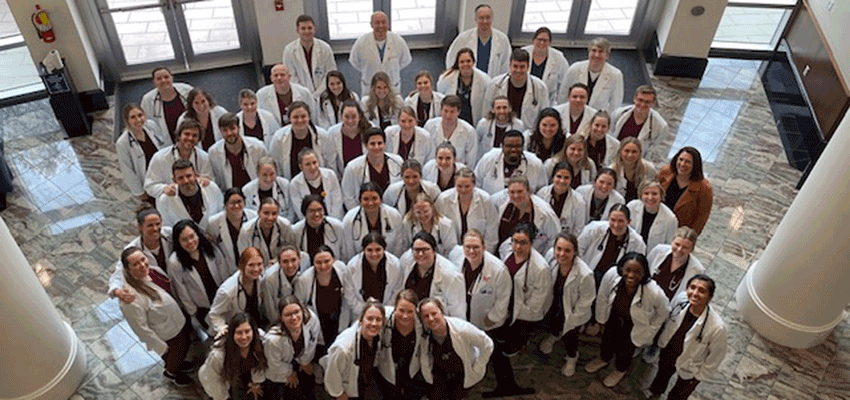 Mission
The mission of the University of South Alabama Physician Assistant (PA) Studies Program is to educate compassionate and competent individuals from diverse backgrounds to become highly qualified physician assistants in accordance with the highest professional standards to provide a broad spectrum of preventative and curative healthcare to patients in various communities and clinical settings with physician supervision including underserved populations in Alabama both rural and urban. The emphasis of the program is one of primary care, including a broad foundation in the medical and surgical specialties.


Vision
The Physician Assistant Studies program curriculum is closely related to the goals of the University of South Alabama as well as to the degree. The program fosters an environment that promotes the acquisition and application of culturally sensitive, patient-oriented clinical knowledge and skills to produce a diverse workforce of primary care physician assistants who practice medicine with competence, professionalism, and compassion driven by academic excellence and a spirit of service to the community.


Goals
The goals of the PA program are to:
Emphasize primary care and a desire among physician assistants toward service in rural and medically underserved communities, especially in Alabama.
Promote excellence in healthcare by preparing competent physician assistants to practice evidence-based medicine in all clinical settings;
Ensure opportunities for placement of qualified military veterans through participation as a PAEA Member Program offering assistance for veteran entry into physician assistant programs;
To recruit, select, and educate a highly qualified diverse student body, (to include underrepresented minorities, environmentally or economically disadvantaged, rural, racially, ethnically, culturally, etc.), and provide fair and equitable admission criteria;
Prepare physician assistant students to provide patient-centered healthcare services as part of an inter-professional, collaborative team in a variety of clinical settings;
Charge physician assistant students to become graduates who reflect high standards of legal, ethical, and moral conduct;
Foster the growth and development of PA education by preparing physician assistant graduates who possess depth of knowledge, clinical skills and abilities for excellence in practice;
Promote in our physician assistant students the importance of life-long learning skills and ongoing professional development to meet and/or exceed contemporary performance standards within their area(s) of clinical practice.