Matriculation Requirements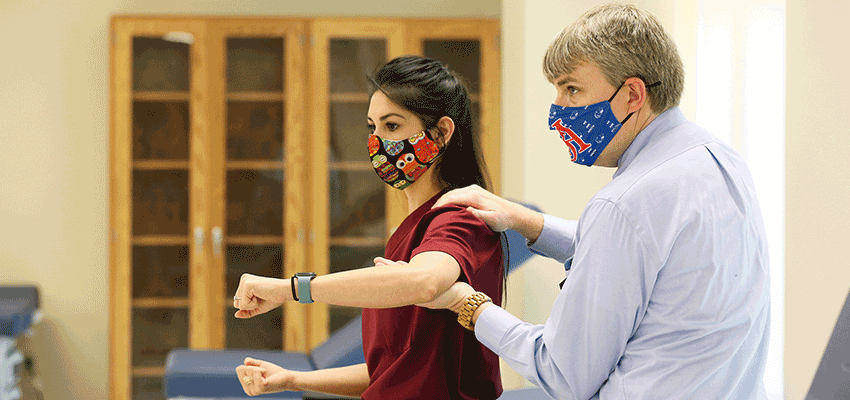 Matriculation Requirements
Acknowledgement of acceptance by deadline on notification, and submission of a signed Statement of Intent Form and a non-refundable $500 matriculation deposit which will be applied toward the first semester's tuition to guarantee a seat in the class, to be received no later than the deadline stated in the acceptance letter.
Completion of outstanding required prerequisite course work with a grade of "C" or higher prior to matriculation into the program. Failure to make a grade of "C" or higher in any required prerequisite course will result in nullification of acceptance into the PA program. Updated transcripts will be required.
Submission to criminal background checks and urine drug screens before matriculation and prior to beginning clinical rotations. The fees are the student's responsibility. Failure to submit to and satisfactorily pass both screenings can result in dismissal from the program.
Completion of immunizations and a physical exam upon acceptance and prior to entering clinical rotations. The College of Allied Health and the PA Dept require additional immunizations. The forms will be provided upon acceptance. For immunizations offered by Student Health, please visit Student Health Center Immunization Requirements.
Maintenance of the American Heart Association Health Care Providers BLS Certification throughout the program.
Maintenance of adequate health insurance throughout the program. Information regarding health insurance will be provided upon acceptance, and the fees are the student's responsibility.
Understanding of AND THE ABILITIES TO ADHERE TO the Technical Standards for Physician Assistants AS STATED.