Professional Development Courses In Alabama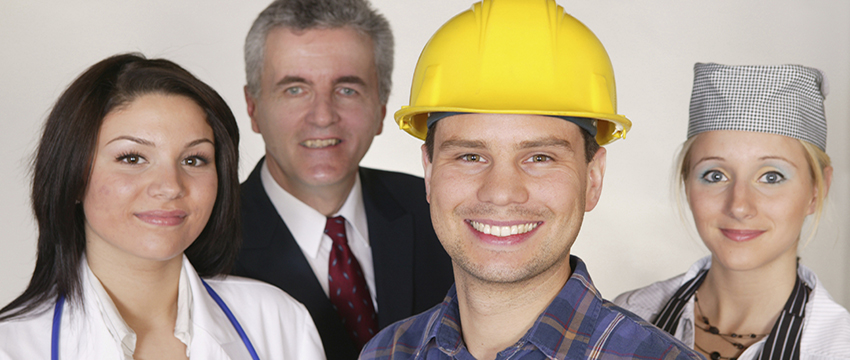 Investing in the professional development of your organization leads to engaged and efficient employees who can take your business to its next level.
In today's business world the two most important resources an employer has are its employees and their time. Developing an employee's potential through training not only increases productivity and efficiency - but ultimately adds to a company's bottom line. As an employee, utilizing resources available for training gives you the skills needed to stand out in a competitive job market, thus increasing your earning potential.
USA Center for Continuing Education recognizes that professional development is the pathway to a better career, regardless of industry or position. Our professional development courses are our students' gateway to proficiency at their current job or a new career altogether. The computer applications, public speaking, leadership, and presentation courses we offer online and on our physical campus meet licensing standards in various fields and enable students to become quality professionals.
Open Enrollment
There is no set time for professional development and self-improvement. For this reason, USA Center for Continuing Education offers open enrollment for new students on an ongoing basis. Courses in public speaking, presentations, and Microsoft application proficiency are all open to new students as they decide to enrich their careers.
Customized Training
USA Center for Continuing Education offers customized professional development courses to businesses who request them. We can tailor the training programs to a company's specifications and offer the courses to employees at their place of business. When managers, supervisors, or entry-level staff must conform to a new company standard, or if a company wishes to leverage its workforce to its full potential, USA Center for Continuing Education can provide the necessary training and certification.
Customized courses such as Workplace Coaching can promote unity within a company, and provide a standard protocol for minimizing conflict among employees. Our two-day workshops on such vital skills as public speaking and effective workplace communication are comprehensive, yet efficient in terms of time. We can bring these workshops to businesses based on their time availability.
Certificate Programs
Most professionals require a certificate to demonstrate proficiency in their chosen field. USA Center for Continuing Education offers several certificate programs that enable students to kickstart new careers or qualify for advancement in their career fields. Our Medical Billing and Coding Certificate prepares students for employment in the health industry, while our Paralegal Program enables certified individuals to work for legal representatives or corporate legal departments.
Professional development for working individuals is the key to stronger businesses. Proficiency in computer applications, workplace presentations, and communications skills is invaluable. USA Center for Continuing Education strives to make this type of growth available to everyone through our flexible course offerings and customized training.
Licensing and Continuing Education Units
Programs offered through the USA Center for Continuing Education are frequently approved for CEUs by various state licensing agencies as well as for certification by many professional membership organizations. Many professionals satisfy continuing education requirements while learning new concepts and skills.