Physical Activity, Exercise and Fitness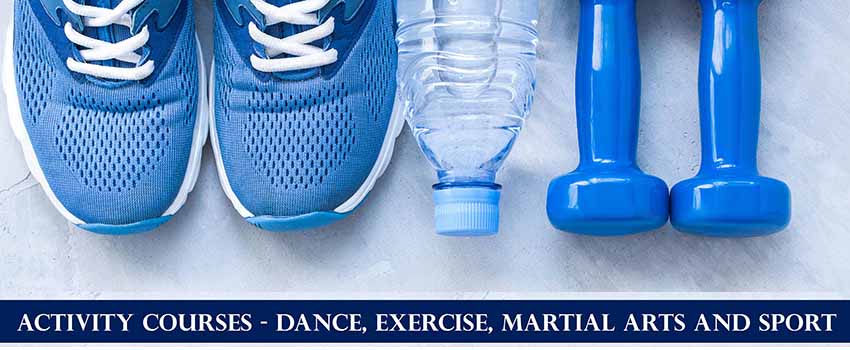 Discover Sports, Exercise and Leisure
In keeping with today's interest in health and fitness, the Center for Continuing Education (CCE) is pleased to make a wide variety of courses available to the community. Via a partnership with the Department of Health, Kinesiology and Sport, courses in dance, exercise, martial arts, and sport are available on a non-credit basis each semester.
Activity courses open for registration at the beginning of each semester for a short window. Please read about all of the course options below; follow the Enroll Now button to see what's being offered currently. Most courses meet on the University Campus. The registration confirmation you receive after registering will include course location and directions.
NOTE: To take these classes for personal interest as a non-credit student, you need not be enrolled in the University. You may follow the Enroll Now button below for additional information and to register. However, if you are seeking academic credit, you will need to enroll through your PAWS account.