Graduate Student Spotlight - Emily Ricafort
---
Posted on June 1, 2021 by Keith Lynn
Keith Lynn
---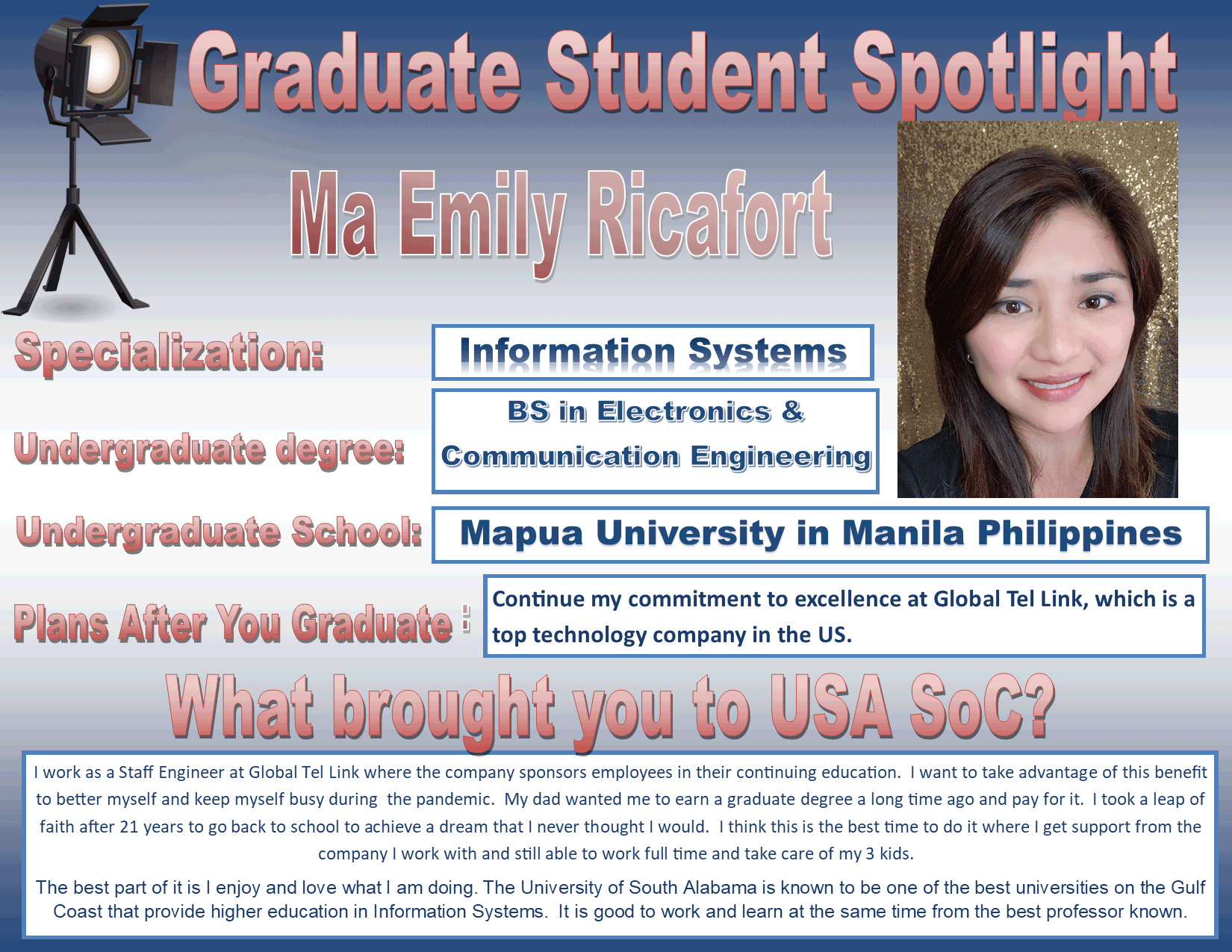 ---
Specialization - Information Systems
Undergraduate Degree - BS in Electronics & Communication Engineering
Undergraduate School - Mapua University in Manila Philippines
Plans After You Graduate - Continue my commitment to excellence at Global Tel Link, which is a top technology company in the US.
What brought you to USA SoC?
I work as a Staff Engineer at Global Tel Link where the company sponsors employees in their continuing education. I want to take advantage of this benefit to better myself and keep myself busy during the pandemic. My dad wanted me to earn a graduate degree a long time ago and pay for it. I took a leap of faith after 21 years to go back to school to achieve a dream that I never thought I would. I think this is the best time to do it where I get support from the company I work with and still able to work full time and take care of my 3 kids.
The best part of it is I enjoy and love what I am doing. The University of South Alabama is known to be one of the best universities on the Gulf Coast that provide higher education in Information Systems. It is good to work and learn at the same time from the best professor known.
---
---