Undergraduate Programs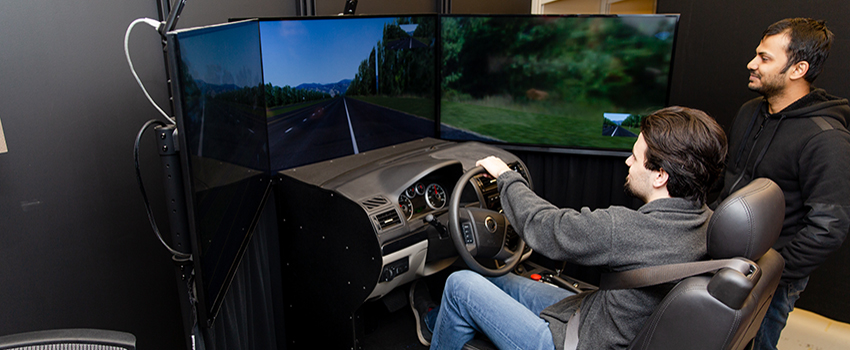 The Department of Civil Engineering offers a Bachelor of Science in Civil Engineering.
▼ Requirements for a Degree
The Civil Engineering curriculum builds upon a strong base of mathematics, physical sciences, engineering sciences, and humanities developed primarily during the Freshman and Sophomore years. During the Junior year, students develop an understanding of the fundamentals of each specialty area of Civil Engineering:
Environmental Engineering
Geotechnical Engineering
Structural Engineering
Transportation Engineering
Water Resources and Coastal Engineering
The senior year focuses on the integration of more advanced knowledge in Civil Engineering and design. Student teams complete a comprehensive design project incorporating expertise from several CE specialty areas as part of our Senior Capstone Design Course. Satisfactory completion of the 131-hour program leads to the degree of Bachelor of Science in Civil Engineering.
Civil Engineering students must also take and make a good-faith effort to pass the Fundamentals of Engineering examination prior to graduation.
Bachelor of Science in Civil Engineering (BSCE) Curriculum – University Bulletin
Bachelor of Science in Civil Engineering (BSCE) Curriculum Flow Chart and Electives: 2022-2023
▼ Accelerated Bachelor's to Master's (ABM) Program
The ABM program allows full-time undergraduate students within two semesters of BSCE graduation at USA, who have a cumulative GPA of 3.0 or better at USA (with at least 30 credit hours taken at USA), to earn MSCE degrees at an accelerated pace. Students registered for the ABM program may use up to six credit hours of graduate course work towards both the BSCE and MSCE degrees. This means that after earning the BSCE degree the course load for the MSCE degree is reduced by six credit hours. More information is available here.