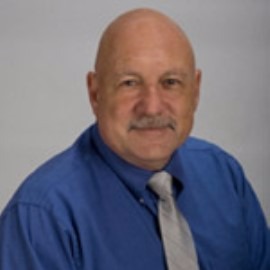 Randall Anastasio, M.S., M.Ed.
Senior Instructor, Department of Health, Kinesiology and Sport; Director of Physical Education Activities Program Nutrition and Weight Management, Martial Arts

---
Education
B.S., Construction Technologies, University of Southern Mississippi, 1970
M.S., Industrial Education, University of Southern Mississippi, 1974
M.S., Health Education, University of Southern Mississippi, 1981
---
Teaching Philosophy
As a Health Educator I have always felt my role is not only to create a climate that cultivates and nurtures learning or simply imparts knowledge, information and facts, but also to inspire the student to go beyond the classroom. My goal has always been to inspire and motivate my students to go beyond knowledge. I want to inspire them to actualize the things they are learning. To transform what they have learned into positive life skills and health behaviors. I believe the Health Educator must inspire students to know themselves, to become self determined, to take responsibilities for what they are and what they do, to build character, and to manage their lives in a way that they might achieve their full potential in every aspect of their life. This kind of educator has to go beyond the text book. Our students are the future; in essence I want to contribute to my student in their reaching their full human potential.
---
Research
My research interests include childhood obesity, adult weight management and obesity, and martial arts.
---
Outreach
I serve as the Graduate Assistant Coordinator for the department of Health, Physical Education, and Leisure Studies. I am responsible for recruiting and selecting qualified graduate students for Graduate Assistant Scholarships. I am also responsible for developing the GA professional development and leadership program and manage and supervise Graduate Assistants in the department.
---
Biography
Mr. Anastasio has a career in higher education spanning over 30 years. During that time he has served both as a faculty member and an administrator. Mr. Anastasio returned to higher education after completing several years of military service. He served in the United States Army and was deployed in Latin and Central America, the Middle East, and in Africa. Mr. Anastasio joined the faculty at USA in 2007 where he serves as a HPELS faculty member and the Graduate Assistant Coordinator for the department.


---

Courses
HS 262 - Personal Health
HS 365 - Health and Physical Education Curriculum / Methods
PE 100 - Concepts of Health and Fitness
PE 101 - Self Defense
PE 102 - Weight Training
PE 103 - Cardio Mix
PE 133 - Muscle Toning and Conditioning
PE 142 - Volleyball
PE 145 - Jogging
PE 155 - Martial Art