Recreational Therapy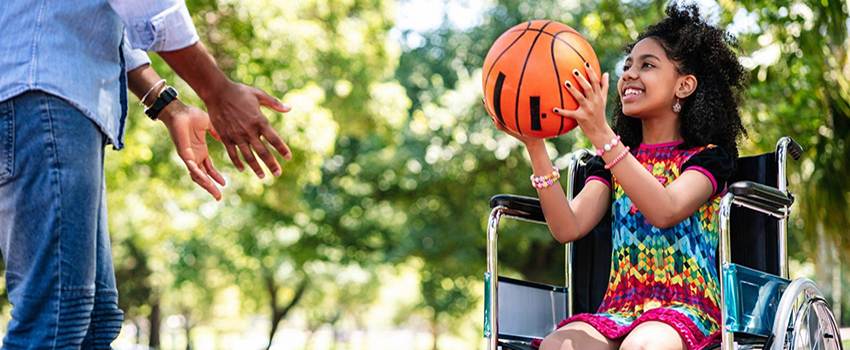 The Bachelor of Science in Recreational Therapy degree program at South prepares students to become certified recreational therapists. The mission of the Recreational Therapy Program is closely linked to the mission of the University of South Alabama. We are committed to impact the provision of health care with a global reach and focus on the Gulf Coast through the development of ethical and socially responsible individuals prepared to make a difference in the lives of those we serve and to the welfare of the recreational therapy profession.
Course of Study and Graduation Plan
What is Recreational Therapy?
Recreational therapy, also known as therapeutic recreation, is a systematic process that utilizes recreation and other activity-based interventions to address the assessed needs of individuals with illnesses and/or disabling conditions, as a means to psychological and physical health, recovery and well-being. Recreational therapy is rooted in the belief that purposeful activities can improve the well-being of people of all ages who are facing physical, mental, cognitive or emotional challenges. Working in this rewarding field, you may find yourself helping others through activities as varied as outdoor excursions, sports, arts and craft projects, dance or community events.
The recreational therapy bachelor's degree program at South will prepare you for work in hospitals, rehabilitation centers, assisted living facilities, long term care, schools, mental health programs, substance abuse centers, programs for returning service members, and community-based recreation programs that serve children and adults with disabilities.
Why Study Recreational Therapy?
Do you have an interest in working with people who have a disability, are recovering from a serious illness or accident, or are struggling with mental health issues? Do you have a calling that is urging you to reach out to those who are dealing with physical, social, emotional, or cognitive challenges to help them reach a better quality of life? According to the Bureau of Labor Statistics, U.S. Department of Labor, employment of recreational therapists is projected to grow eight percent from 2019 to 2029, much faster than the average for all occupations. A CNN Money report identifies recreation therapy among the top ten "best jobs for saving the world." In particular, they note the profession's high benefit to society and high personal job satisfaction (CNN Money Magazine).
In addition to unique opportunities for student fieldwork, you will find that recreational therapy faculty at South are student oriented and professionally involved. This award winning group of professionals share a common goal to provide students with the very best educational experience possible that prepares graduates for the workforce of tomorrow. Faculty are committed to your success, to teaching effectively, and to keeping up with trends in the profession. USA recreational therapy students learn in the classroom, through practicum experiences, and spend 14-16 weeks in a full-time internship under the supervision of a qualified professional. Upon graduation, students are eligible to sit for the national certification exam and become credentialed to work in the field.
Careers in Recreational Therapy
Career opportunities for certified therapeutic recreation specialists include adaptive sports specialist; camp program director/recreational therapist; assisted living activities coordinator; mental and behavioral health; morale, welfare and recreation (MWR) director; physical rehabilitation; public parks and recreation; recreational therapist; schools; skilled nursing facilities; substance abuse rehabilitation; underserved youth or adult services provider; veteran services provider; and much more. Recreational therapy is also a good bachelor's degree for students wishing to attend graduate school in occupational therapy, physical therapy, child life, recreational therapy, and other health professions.