Master of Science in Mathematics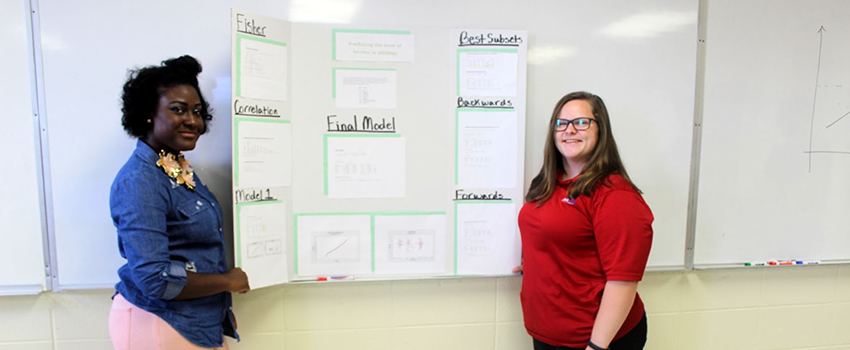 The Department of Mathematics and Statistics in the College of Arts in Sciences provides dynamic learning experiences for graduate students. Pursue a Master of Science in Mathematics at the University of South Alabama. This graduate program is designed to meet the varied needs and goals of most students seeking advanced degrees in mathematics. The course of study accommodates students interested in traditional and modern mathematics, applied mathematics, statistics and computer science. Faculty provide small class sizes and personalized attention.
Why Earn a Master of Science in Mathematics?
A master's degree in mathematics will prepare you for a broad range of careers. A number of graduates of our program have decided to continue their studies in Ph.D. programs across the country. Many others are teaching at high schools, community colleges, and universities across the gulf coast region, while the rest of our graduates find positions in industry or government.
Careers in Mathematics and Statistics
Careers in the mathematical sciences such as statistician, data scientist, and actuary are consistently rated among the top career choices by major publications. Mathematical skills are in high demand and can be applied across a number of different disciplines, such as in the biological sciences, the defense and security sectors, software design, and financial services. For some examples of particular careers, see this brochure from the Society for Industrial and Applied Mathematics.