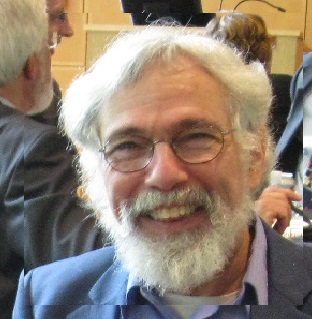 Dr. Michael L. Monheit
Department of History

---
Biography
Michael Monheit retired from the University of South Alabama on June 1, 2014
B.A., University of California at Berkeley
M.A., Princeton University
Ph.D. Princeton University
See More
---
Publications
Journal Articles
"Jean Calvin, Martin Bucer and Gérard Roussel on Participation in Catholic Rites [tentative title]," article in preparation for publication building upon three recent conference papers.
"Word Against Image: A Reconsideration of Calvin's View on the Role of Art in Worship," in Calvin, Beza and Later Calvinism: Papers Presented at the 15th Colloquium of the Calvin Studies Society, April 7-9, 2005, ed. David Foxgrover, 83-108, Grand Rapids, Michigan (Calvin Studies Society) 2006.
Article "Calvin," (2,000 words) in Europe 1450-1789: Encyclopedia of the Early Modern World, 6 vols., (New York: Charles Scribner's Sons, 2004)
Two Articles, "Guillaume Budé" and "Legal Humanism," in The Encyclopedia of the Renaissance, Paul F. Grendler, ed., 6 vols., (New York, Charles Scribner's Sons, 1999)
"Young Calvin, Textual Interpretation and Roman Law," Bibliothèque d'Humanisme et Renaissance, T. LIX, No. 2, 1997, 263-282, Geneva.
"The Origins of the edictalis-decretalis bonorum possessio Distinction in a Renaissance Defense of Scholastic Hermeneutics," Quaderni Fiorentini per la Storia del Pensiero Giuridico Moderno (Florentine Studies in the History of Modern Legal Thought), vol. XXVE 1996, 469-83, Florence.
"Guillaume Budé, Andrea Alciato, Pierre de l'Estoile: Renaissance Interpreters of Roman Law," The Journal of the History of Ideas, Vol. LVIII, No. 1, Jan. 1997, 21-40, winner of the Selma V. Forkosch Prize for Best Article, Journal of the History of Ideas, 1997.
"'The Ambition for an Illustrious Name': Humanism, Patronage, and Calvin's Doctrine of the Calling," The Sixteenth Century Journal, Vol. XXIII, No. 2, Summer 1992, pp. 267-87; read at the Sixteenth Century Studies Conference October 28, 1989, Minneapolis, Minn.
See More