Public Relations and Communications Committee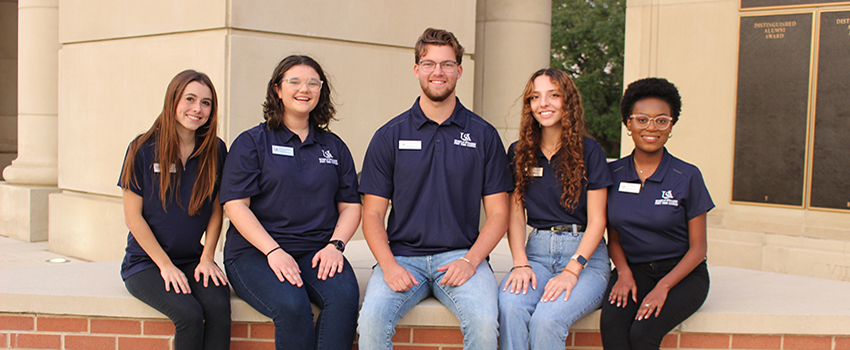 The Public Relations and Marketing Committee is steadfast in its goal to help the first-year students stay connected and engaged with possibilities provided by First Year Council. Our main way to pursue this goal is through our various social media pages. We are currently active on Twitter, Instagram, Facebook, and TikTok. We also publicize events hosted by First Year Council to help promote and advertise more bonding opportunities for students here at South.
Committee Projects thus far:
FYC Fridays:
All FYC members wear our navy blue polos and name tags around campus every other Friday. Any student who takes a photo with an FYC member and sends it to our Instagram page will be entered to win free JagSwag!
FYC Meet and Greet:
This event served as the main way for First Year Councilors to meet and interact with other first year students. We enjoyed taking photos with students and handing out free JagSwag at each of the freshmen residence halls.