Degree & Enrollment Verifications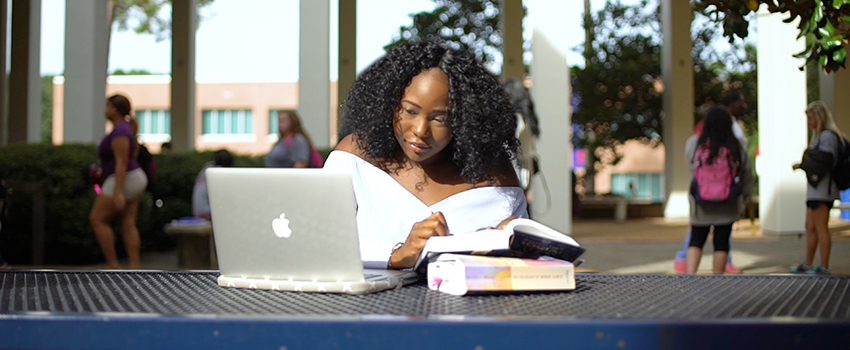 To conveniently serve students, prospective employers, and other organizations who require degree and enrollment information, USA is a participant in the National Student Clearinghouse. The Clearinghouse is a repository for enrollment status information and was established to simplify, standardize and automate the status verification and deferment process. The Clearinghouse, the University's agent, will provide student enrollment information to the guaranty agencies, lenders, and other servicers.
Note: The University submits information to the Clearinghouse three times during the term (after the first week of class, at midterm, and at the end of the term) and that it may take up to three weeks after these submissions for information to be available from the Clearinghouse.
Current and Former Students
The National Student Clearinghouse provides a self-service site to:
Obtain an enrollment certificate
View enrollment information on file
View student Loan deferment notifications
View proof(s) of enrollment
View information about student loans
To access the National Student Clearinghouse through PAWS:

Log into your USA PAWS Account
Select the "Student Services and Financial Aid" tab
Select "Student Records"
Select "Enrollment Certification (National Clearinghouse)"
Click the "Enrollment Certification Status" button
Verifications requiring academic information, such as GPA, must be requested in writing. Complete the Request for Enrollment & Degree Verification form (PDF) and return to the Registrar's Office by mail, fax, or in person. We do not fax completed enrollment certifications.
Third Parties
The University of South Alabama has authorized the National Student Clearinghouse to provide degree and enrollment verification. National Student Clearinghouse may be contacted at:
Web: www.studentclearinghouse.org
Phone: (703) 742-4200
Fax: (703) 742-4239
Email: service@studentclearinghouse.org
Mailing Address
National Student Clearinghouse
13454 Sunrise Valley Drive, Suite 300
Herndon, VA 20171
College of Medicine
University of South Alabama College of Medicine degree and enrollment verifications should be submitted through the College of Medicine Office of Student Records.