Transfer & Adult - Fall Semester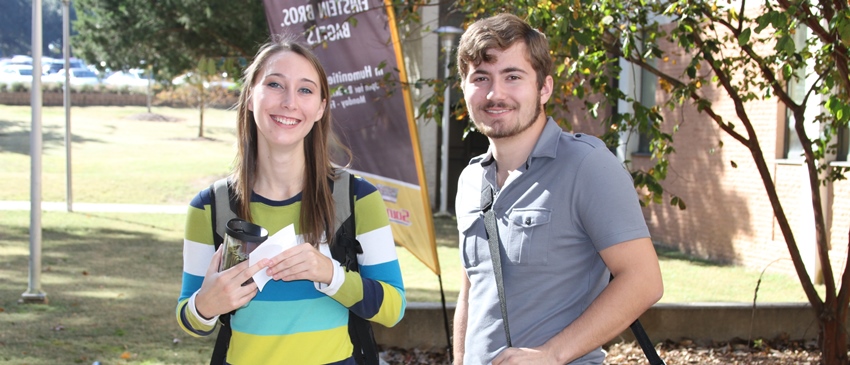 Welcome to Southbound Orientation! You are here because you are a Fall 2022 undergraduate student:
transferring from another institution to complete your degree
who is 23 years of age or older and have not yet attended college
seeking a second bachelor's degree
Students admitted to the professional component of nursing and graduate students will receive a specialized orientation through their departments. Transient and non-degree seeking students are not required to attend orientation. First year freshman, should register for a Freshman Orientation session.
We look forward to helping our new Jaguars transition to USA! Orientation Leaders will lead the way, providing new students with information about our campus, student services and support, and other resources. Only admitted students will have orientation registration access. Students who register for orientation will be contacted by an academic advisor who will assist them with course registration. More details will be provided following orientation registration.
Regular sessions for incoming fall students have been running throughout the summer and have concluded. Late sessions will run virtually on the following days:
Monday, August 15
Wednesday, August 17
Thursday, August 18
Monday, August 22
Log in to register using the same credentials you used when you submitted your application online. After you have viewed your admissions status in the portal, click the "Register for Orientation" link. Complete the orientation registration form and pay the orientation fee. Your registration is not confirmed until payment is made. Students registered for the required online orientation will be invited to attend our optional, on-campus orientation events as well. See our FAQs page for details.
There is an orientation fee of $100. This university fee cannot be waived and is required at the time of orientation registration. If your orientation plans change and you choose to cancel your registration, please contact our office directly to provide notification of the change. For refund consideration, a written notice of cancellation and refund request should be submitted and received by May 1, 2022. No refunds will be issued after May 1, 2022 for incoming fall students.
▼ Transfer Admitted Student Checklist
Congratulations on your admission to South! We are so excited that you have decided to join the Jaguar family. Here are the steps to take to become a student at USA:
Top Priority
Activate your JagNet Student Account at southalabama.edu/services/jagnet.
Login to your JagMail and PAWS (Personal Access Web System) accounts at southalabama.edu/logins.
Complete the Free Application for Federal Student Aid for financial aid at fafsa.gov (FAFSA opens up October 1st). Visit the USA One Stop Financial Resources page at southalabama.edu/onestop/financialresources.
Log in to JagSPOT at southalabama.edu/scholarships to:


Search and apply for additional USA scholarships in JagSPOT.
Complete your special programs application in JagSPOT, if you meet the requirements and desire consideration.

Transfer students who wish to live on campus can complete a housing application at the USA housing portal. See southalabama.edu/departments/housing for more details.
Register for Southbound, your New Student Orientation, and pay the fee in your admissions portal. Visit southalabama.edu/orientation for more information.


Summer and Fall orientation registration opens in January.
Spring orientation registration opens in November

Submit immunization information and records through the Student Health Web Portal at southalabama.edu/departments/studenthealth/immunization.html.
Please contact the Student Health Center at (251) 460-7151, if you need assistance.
Request final official transcript(s) be submitted to South if you have not yet done so.
Meet with your academic advisor to register for courses in PAWS. Your advisor will contact you for an appointment after you register for orientation. Some students may be required to take a placement test.
Attend your scheduled orientation.
After semester billing posts to your student account, pay tuition or set up a payment plan via PAWS. See southalabama.edu/onestop/financialresources.html for more information.
Order your textbooks
Priority
Strongly Encouraged
Contact Us
If you have additional questions, please call or email the New Student Orientation Office:
(251) 460-7093
southbound@southalabama.edu