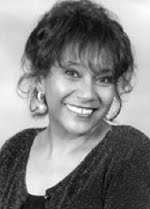 Joyce Sylvester
Instructor, Department of MusicVoice

---
Education
Bachelor of Music in Vocal Performance
University of South Alabama

Bachelor of Science in Music Education
University of South Alabama

Master of Music in Vocal Performance
University of Southern Mississippi
---
Biography
Soprano Joyce Sylvester is Instructor of Voice at USA and also maintains a successful private studio. Ms. Sylvester holds the Bachelor of Music degree in Vocal Performance and the Bachelor of Science degree in Music Education, both from the University of South Alabama, as well as a Master's degree in Vocal Performance from the University of Southern Mississippi, under the tutelage of Dr. Vivian P. Wood. She has studied abroad at the famed Hochschule für Musik, "Mozarteum," in Salzburg, Austria, where she was employed as a singer with the Landestheater-Salzburg. While at the Mozarteum, she studied with German bass-baritone Rudolf Knoll. She later moved to Vienna, where she studied privately with American soprano Anne Rothgeb-Peschek.
Ms. Sylvester is a frequent soloist with the Mobile Opera, where she most recently sang in their performance of Handel's Messiah and performed the role of Annina in their production of Verdi's La Traviata, for which they were called "their strongest cast ever." Other roles with Mobile Opera include Porgy and Bess, Kate Pinkerton in Madama Butterfly, and the title role in their touring production of Thea Musgrave's The Story of Harriet Tubman.
Ms. Sylvester has also performed as soloist with the Mobile Symphony Orchestra, the Wheeling Symphony, Mobile's Symphonic Pops, Musica Sacra, the Pensacola Choral Society, St. Paul's Choral Society, and St. Paul's Schola Cantorum.
Ms. Sylvester recently founded Bella Voce, Mobile's Premier Women's Chorus, which performs two classical music concerts per year. Their inaugural concert in September 2007, entitled "Pearls," was a complete success in a performance to a standing-room-only audience. One of many encouraging comments reads "Not only was the afternoon completely musically satisfying, but if one was really paying attention, they would notice that both participants and audience were representative of Mobile as a whole. Indeed, I've never seen that collection of individuals ever in one place in the 23 years I've been in Mobile." Bella Voce performed with the Mobile Symphony in April 2009.
Sylvester also serves as an adjunct Instructor of Voice at the University of Mobile Center for Performing Arts.