Student Spotlight: Jack Stover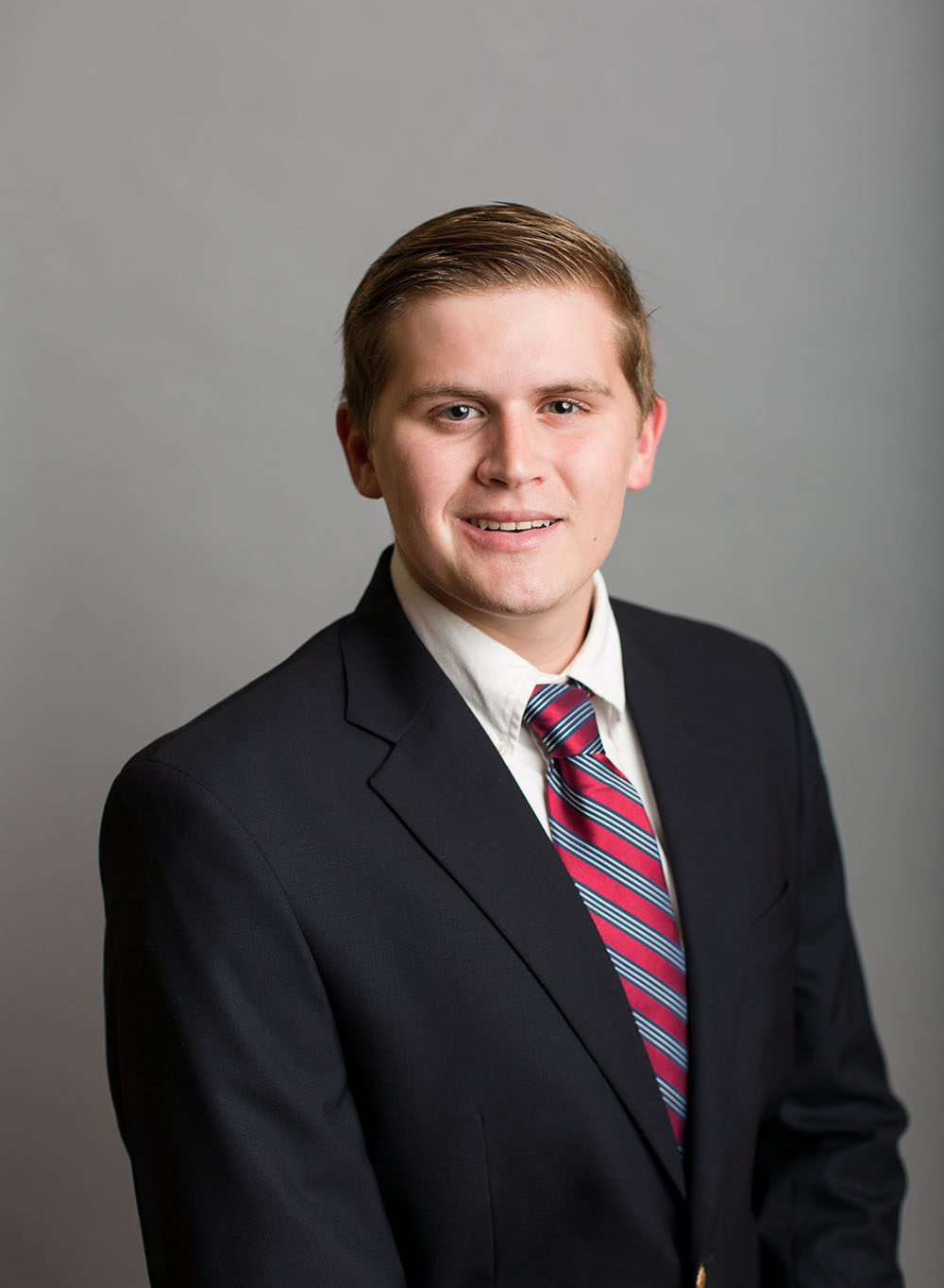 Hello! My name is Jack Stover, and I am a double-major at the University of South Alabama. My primary major is International Business, where I study here at the Mitchell College of Business, while my second major, Foreign Language and Literature with a concentration in Spanish, is at the College of Arts and Sciences. I am originally from Rainbow City, Alabama, a suburb outside of the better-known Gadsden, Alabama. I was born and raised there, graduating from Southside High School in 2016 before accepting an excellent scholarship opportunity at the University of South Alabama.
At the Mitchell College of Business, I have been a Mitchell Scholar since my arrival as a freshman, allowing me to study debt-free thanks to the extraordinary kindness and benevolence of the Mitchell family. Their investment in me as a scholar has driven me to ensure great academic and professional success. At the Mitchell College of Business, I have also served as a Mitchell Ambassador, a Senatorial representative of MCOB in the Student Government Association, as well as previously holding a job at the College's Center for Real Estate and Economic Development, led by Dr. Reid Cummings.
I have also worked 3 different internships since the beginning of 2018 in the Mobile community. I worked from January-May 2018 as a Finance Intern at Airbus, and then moved on to Austal USA where I spent the summer of 2018 working full-time as a Business Development Intern. When school began again in the fall of 2018, I switched over to a new internship role at Austal USA in Supply Chain where I currently work. My experiences in these various different fields at two of the largest international business on the Gulf coast has given me great direction in pushing me toward my professional goals beyond graduation.
In other capacities at South Alabama, I was a member of the First Year Council my freshman year. I am currently a member of Beta Gamma Sigma international business honor society, Phi Eta Sigma National Honor Society, and Phi Sigma Iota foreign language honor society. I have also studied abroad in Cuenca, Spain for two months during the summer of 2017. I am also a proud member of the Kappa Sigma Fraternity, where I served my chapter as Vice-President in 2017 and President in 2018.
I have also been selected to attend the United States – Indonesia Society (USINDO) Summer Studies Program in Yogyakarta, Indonesia this summer. The program lasts for 10 weeks and I will be studying Indonesian language, culture, economy, trade & business, government & politics, and municipal works. I was one of only 14 students selected across the United States, and I am the first student from Alabama ever selected to be a part of this program. I am extremely excited for this incredible opportunity! I would like to give a personal thank you to the Dean, Dr. Bob Wood, for pushing me to apply for this program, as I would not have been accepted without his guidance.
The Mitchell College of Business has provided me countless incredible opportunities I cannot imagine receiving elsewhere. From the relationships I have built with professors since my freshman year, such as Dr. Cole, to the constant guidance and mentorship from Dean Wood, the faculty are extremely welcoming and kind to all students in every capacity. The College has allowed me to meet incredibly successful alumni, the best local business leaders, and even diplomats from foreign nations. I hope to use my education at the Mitchell College of Business to propel me to my career goals after graduation. I currently have two career paths I am deciding between. I envision myself working in corporate business and eventually becoming an executive at a multinational manufacturing company, or perhaps I will pursue public service with the Department of State and dream of eventually becoming an ambassador of the United States, living and working in a foreign country.