Student Spotlight: Baxley Stokes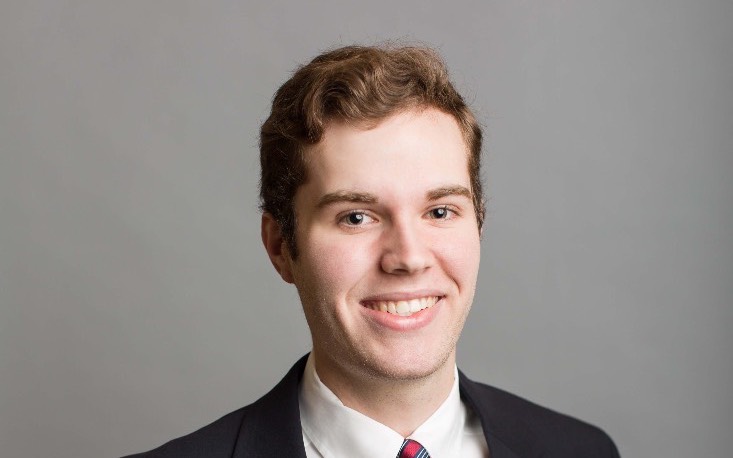 Hello! My name is Baxley Stokes, and I am a junior, double majoring in accounting and finance. I was born in Memphis, Tenn., but grew up in Mobile, since the age of three. I had the opportunity to be homeschooled through my senior year of high school. This enabled me to begin dual-enrollment classes and graduate high school at the age of 16. When I was considering different colleges, South stood out above the rest. I initially met with Dr. Hardin who, at the time, was an associate dean but is now chair of accounting. After talking with him about the many different opportunities that South offered, my choice was clear. From the small class sizes to the family atmosphere that is on campus, everywhere I've turned I've found a friendly face, waiting to answer any questions I might have.
Being from the Mobile area, I was able to begin working during my senior year of high school at a local accounting firm, Wilkins Miller. Since South offers flexible class schedules, I was able to continue working there through my sophomore year. During my freshman year, I was selected to become a Mitchell Ambassador. Through this group, I attended the Executive Advisory Board Meeting and connected with Mr. David Trent, the head of the Airbus engineering facility here in Mobile. Through this connection, I was able to obtain an internship with the Airbus Finance Department at the Mobile Final Assembly at Brookley field. If not for the network that South has offered me, this internship wouldn't have been a possibility. I continued at Airbus through the fall of 2017 and now am in the thick of tax season, doing another internship with Crow, Shields, and Bailey, another local accounting firm. Each of these positions has greatly enhanced my education and couldn't have been possible without the opportunities that South has given me.
Outside of my studies I have been able to be a part of Beta Alpha Psi Honor Society, Beta Gamma Sigma, and to participate in the Jaguar Investment Fund. Beta Alpha Psi and Beta Gamma Sigma have provided me many chances to volunteer and to meet professionals from around the community. The Jaguar Investment Fund has allowed me to manage actual money and have a role as a financial analyst, monitoring specific companies and pitching new companies for our fund to invest in.
After graduation, I plan to pursue my CPA and a dual graduate degree with my MBA and masters in accounting or MBA and J.D. I would like to work in public accounting or corporate law. My long-term goal is to pursue my doctorate in accounting and then teach. From the work experience that South has offered me to the intimate classroom environment, going to USA has been one of the best choices I have ever made and one that I will never regret.