Mitchell Scholars | Fall 2018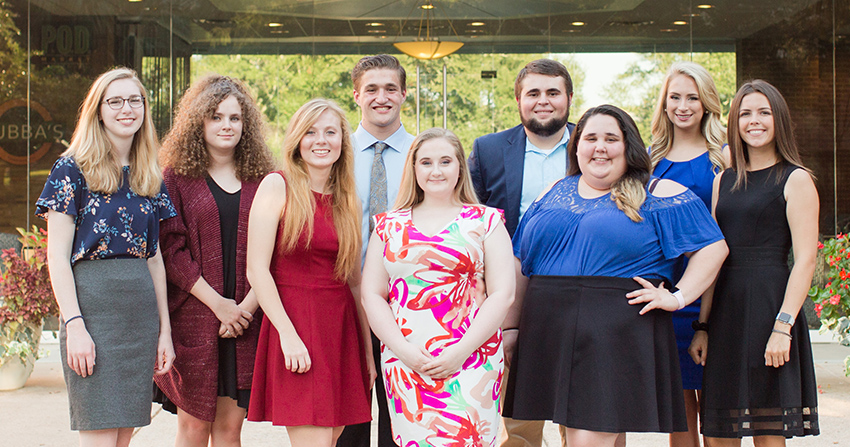 Since 1999, the Abraham Mitchell Scholars Program has provided outstanding Mitchell College students the best business scholarship opportunity in the state of Alabama. This $50,000, four-year scholarship also provides students with leadership and citizenship development, professional mentorship, and international travel study opportunities. Students are also given a laptop computer as part of the award.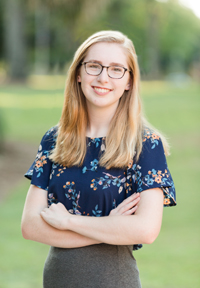 AMBER WALKER, INTERNATIONAL BUSINESS
"As a Mitchell Scholar, I have been given an amazing opportunity to network and improve my resume. I am also grateful for the much-needed financial help and the future opportunities it will offer me."
Hometown: Ardmore, Alabama.
Unique Fact: Walker wants to achieve her goal of visiting all seven continents.
Aspirations After College: Walker plans to continue her education by earning an MBA with a focus in International Business. She hopes to work as a foreign policy advisor and international trade manager for a large corporation.
Hobbies: Walker's interests include reading, traveling and rappelling. She is involved in Baptist Campus Ministries and attends as many Friends of International events as possible.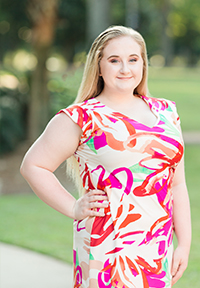 AVA RAINES, INTERNATIONAL BUSINESS
"Being a Mitchell Scholar not only means I can come out of college debt free but I can also come out with a better resume as well as a degree from an AACSB accredited school-three things that not many students can say."
Hometown: Saraland, Alabama.
Unique Fact: Raines is 4'9".
Aspirations After College: Raines plans to pursue a career to help better humanity.
Hobbies: She enjoys napping in her spare time.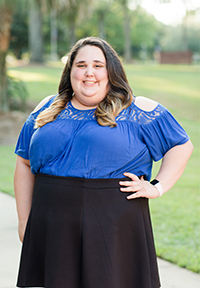 BRIANNA LADNIER, MANAGEMENT AND BIOLOGY
"As a recipient of the Mitchell Scholarship, I'm given the opportunity not only to represent the Mitchell College of Business in a positive manner but also to pursue a degree in business, which would not have been previously possible due to financial constraints."
Hometown: St. Martin, Mississippi.
Unique Fact: Ladnier works in the Joseph and Rebecca Mitchell Learning Resource Center as a student assistant.
Aspirations After College: After graduating from medical school and finishing her residency, Ladnier hopes to become a successful neurosurgeon. While practicing as a neurosurgeon, Ladnier plans to open a clinic specializing in the treatment of mental disabilities.
Hobbies: On campus, Ladnier is involved in Female Powerlifting, Health Occupation Student of America, Alpha Epsilon Delta and Phi Beta Lambda. She is also extremely involved in several community service organizations off campus.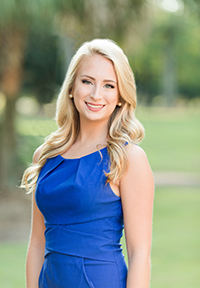 CAITLIN CROWNOVER, MARKETING
"The Mitchell Scholarship has opened new doors of educational opportunities that will extremely benefit my future career in business. The honor of being a recipient of this award has already been accompanied by financial support and personal connections with the staff of the Mitchell College of Business."
Hometown: Satsuma, Alabama.
Unique Fact: Crownover served as an Azalea Trail Maid for the 2017-2018 year.
Aspirations After College: Crownover plans to attend graduate school to earn her MBA and become a marketing manager for a local company.
Hobbies: Crownover loves playing tennis and being a part of Campus Outreach South Alabama, First Year Council and Alpha Omicron Pi Fraternity.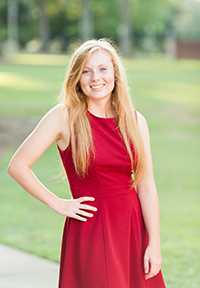 CAROLINE LONG, INTERNATIONAL BUSINESS WITH FRENCH MINOR
"I truly am grateful for the opportunity to be a Mitchell Scholar. It allows gateways for good connections with the faculty of MCOB, friendships through fellow scholars, and it provides much-needed financial support."
Hometown: Hartselle, Alabama.
Unique Fact: Long has lived in three different states, Europe and the Middle East.
Aspirations after college: Long plans on attending graduate school and then working for a non-profit organization in Africa.
Hobbies: Long's hobbies include soccer, drawing, and reading.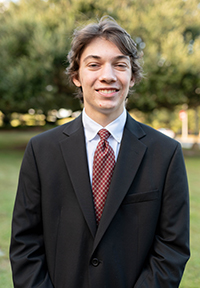 COREY O'NEAL, INTERNATIONAL BUSINESS
"I am extremely grateful and blessed to be given the opportunity to be a Mitchell Scholar. I can rest easy knowing the financial support it provides me, and I am excited to experience the unique opportunities it will reveal within my future."
Hometown: Spanish Fort, Alabama.
Unique Fact: For most of my life, I have played guitar along with many other instruments.
Aspirations After College: After college, I hope to go into the music industry as an artist manager or as a record company accountant.
Hobbies: In my free time, I enjoy playing guitar, singing, doing various outdoor activities, and trying odd foods.
ETHAN FLOWERS, INTERNATIONAL BUSINESS
"I distinctly remember the feeling I felt when I was notified that I had been chosen as a Mitchell Scholar. It was the feeling of immense gratitude and relief mixed with a hint of pride. I was very grateful and relieved because I would now have the opportunity to focus solely on developing myself to be the best student, leader, and person possible without the constant stress of paying an overwhelming amount of debt."
Hometown: Brantley, Alabama.
Unique Fact: After climbing a rock wall for the first time on Move-In Day, Flowers has conquered 237 climbs up South's rock wall in an effort to complete the Everest Challenge.
Aspirations After College: Flowers aspires to attend Vanderbilt University with the intention of simultaneously earning a Juris Doctor and Master's degree in finance.
Hobbies: Flowers enjoys rock climbing, mountain hiking, canoeing, deer hunting, freshwater fishing and working as a flag football referee with the South Sports Organization.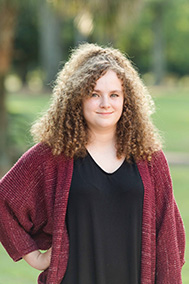 JOIE KIRCHNER, ACCOUNTING
"Receiving the Mitchell Scholarship is an honor, and I am incredibly grateful. This scholarship enables me to focus on my education by lessening my financial burden while also allowing me to form close connections with MCOB staff and fellow scholars."
Hometown: Dover, Delaware.
Unique Fact: Kirchner has 10 siblings.
Aspirations After College: Kirchner hopes to get her Master's degree and become a CPA.
Hobbies: Kirchner enjoys dancing and singing in her free time. She is also teaching herself a second language.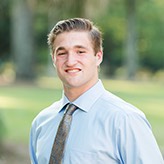 SAM PENQUE, FINANCE AND PRE-MED
"MCOB is like potato chips! I can't name just "one" reason I love MCOB because the faculty and staff are "student-centric". The scholarship program as well as the college are innovative, which enables students to pursue dreams they might otherwise not have been able to fulfill. Finally, MCOB has an international as well as a national focus and initiative, which is critical to success in business."
Hometown: Trussville, Alabama.
Unique Fact: Penque has written a fiction novel.
Aspirations After College: Penque hopes to attend medical school and receive his MD. He then would like to own his own clinic.
Hobbies: Penque enjoys fishing, hunting, writing, cooking and being outdoors.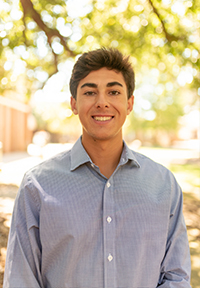 SANTIAGO MONTIEL, BUSINESS
"I am truly honored and grateful to be a recipient of the Mitchell Scholarship and for the opportunities this scholarship will provide to my academic experience and professional growth. Having a closer relationship with MCOB faculty and exposure to real-life work experience will enhance my integral education."
Hometown: Alpharetta, Georgia.
Unique Fact: Montiel is on South's baseball team.
Aspirations After College: Montiel hopes to continue in the business field and own his own business. He also would love to continue his baseball career.
Hobbies: Montiel enjoys baseball, golf, fishing, basketball, and attending all kinds of sports events.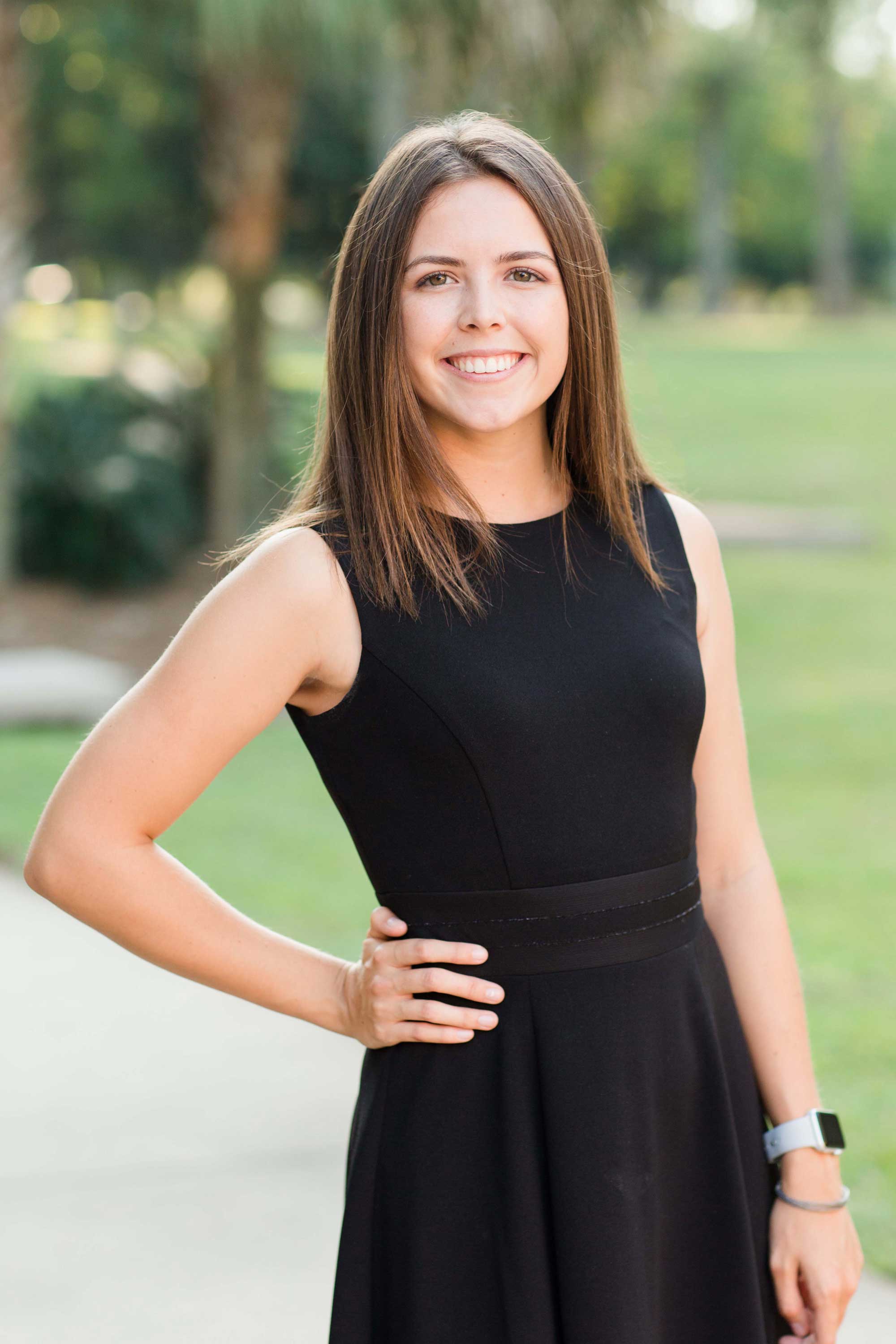 SAVANNAH STEPHENS, BUSINESS MANAGEMENT
"The Mitchell Scholarship has blessed me with the opportunity to work closely with professionals who can help me achieve my goal of being a successful businesswoman. It also has provided me with the support to be a first-generation college student and make my family proud."
Hometown: Arab, Alabama.
Unique Fact: Stephens has been an extremely picky eater all her life and won't eat meat or vegetables.
Aspirations After College: After college, Stephens hopes to work in hospital administration and work her way up to a management position.
Hobbies: Stephens enjoys reading and doing anything outdoors in her free time. She played softball all throughout high school and plans on playing intramural softball for her sorority. She currently is on the flag football team for Alpha Omicron Pi fraternity.