Student Spotlight: Sabrina Garrett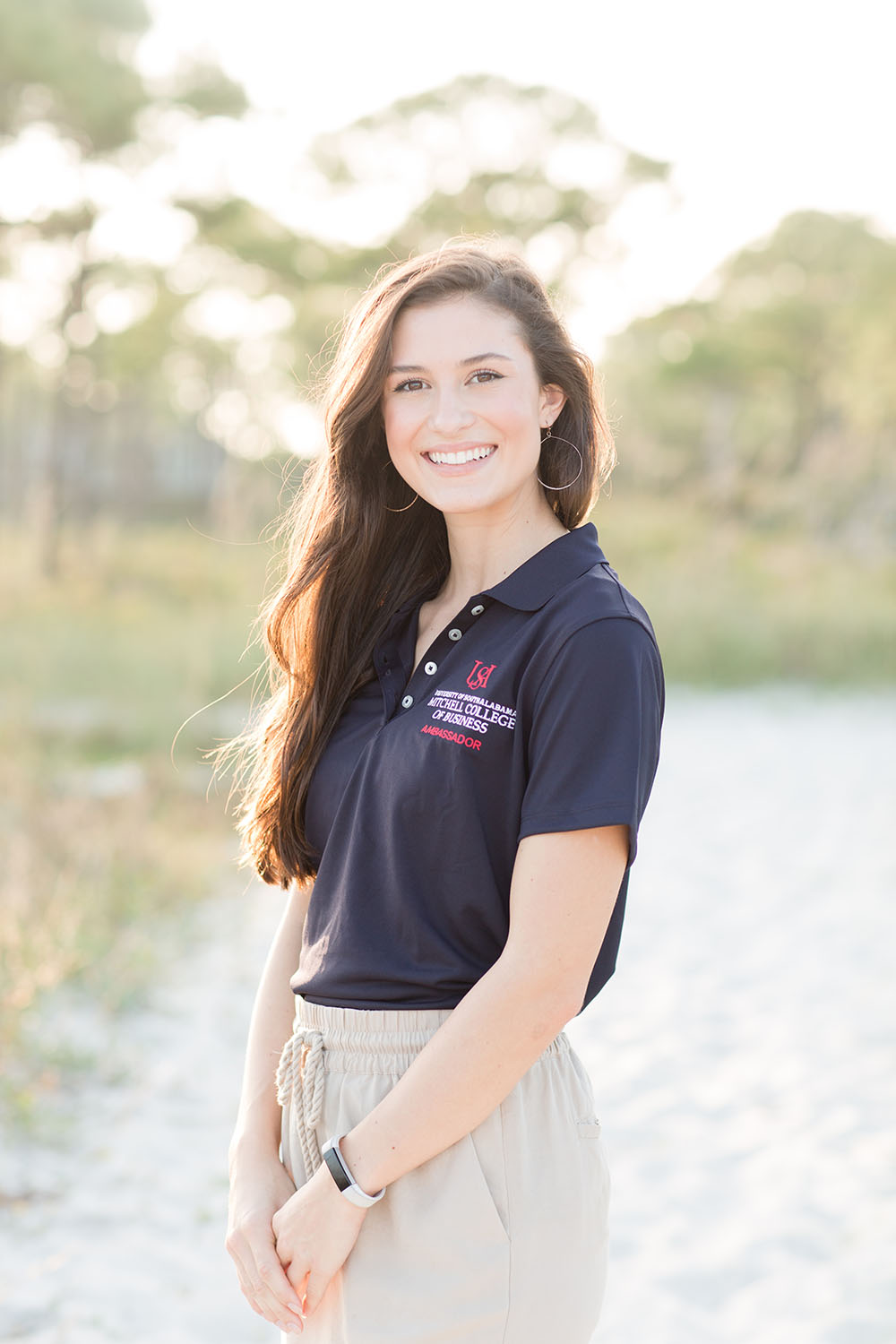 Hello! My name is Sabrina Garrett and I am from Pelham, AL, just 20 minutes south of Birmingham. I am a senior accounting major, but am not actually studying on campus right now. Currently, I am working at an accounting firm, KPMG, in New Orleans, LA as an Audit Intern and receiving class credit for my experience. Being able to adjust my schedule and scholarship to allow for this opportunity is one of the many reasons that I am thankful I chose South and MCOB as my home for four years.
When I look back at my time at South, and more specifically MCOB, I am reminded of all the wonderful opportunities that have helped me grow professionally and personally. Through studying abroad in Rome, I was able to make connections and contrasts between two different economies and how this affects trade and ultimately, our everyday lives. From working multiple jobs on campus such as a Student Assistant in the Dean's Office, Tutor for the Athletic Department, and an Intern in Internal Audit, I have used these skills to set me apart in interviews for graduate schools, internships, and full-time positions. Through serving on the University Academic Standards Committee, I was not only able to offer my perspective as an undergraduate student but also learn more about the University's academic code and how we all work to uphold the integrity of South. Lastly, through serving in various roles on campus such as Chair of the Mitchell Ambassadors and Vice-President of Beta Alpha Psi, I have developed life-long friendships and mentorships with people who consistently challenge me to grow and support me through every step in my career.
Ultimately, these opportunities would not have been available to me any other place nor would have any other school been able to offer the same learning experience through small classes and a faculty committed to my long-term success. Lastly and most importantly, my experiences at South would not have been possible without the Mitchell Scholarship. I am honored and grateful to not only receive the financial support from Mr. Mitchell but to be surrounded by a constant support system that was central to my success at South.
After my graduation in May, I am attending The University of South Carolina for graduate school and would like to pursue a career in external or internal audit with hopes to eventually obtain a PhD and teach accounting at a university. And of course, my future plans include staying connected to South and attempting to give back to the University in return for all it has done for me. Even though Mobile will no longer be my home soon, the experiences I have had at South and those that have invested in my life will continue to hold a dear place in my heart.