The Bachelor and Master of Arts in English degree programs at the University of South Alabama prepare students for jobs in professional settings including teaching, writing, and business areas. English majors and minors are taught by talented faculty and field experts in creative writing, literature, and professional writing in the College of Arts and Sciences. English undergraduate student Kelsi Fails describes her passion for writing poetry and studying literature at USA.
The English undergraduate program allows students to explore the study of literature and interpretation of novels, stories, poems and essays through critical approaches and writing, build the skills to craft meaningful creative work, and develop skills in professional writing and editing. The English master's program offers students in the creative writing and literature concentrations advanced study and preparation for careers in English as well as further graduate study. Through classes, as well as research opportunities and internships, students build skills in critical reading and writing, research, and instruction that support a range of career fields in business and education.
---
Upcoming Events
---

Ben Raines - Tuesday, September 26, 2023 - 5:00pm
The University of South Alabama is proud to welcome our new Environmental Fellow/Writer-in-Residence, Ben Raines. He is an accomplished filmmaker and writer who recently published The Last Slave Ship: The True Story of How Clotilda Was Found, Her Descendants, and an Extraordinary Reckoning (Simon & Schuster, 2023). Raines also wrote and directed The Underwater Forest, an award-winning film about the exploration of a 70,000-year-old cypress forest found off the Alabama coast as well as wrote and produced the documentary America's Amazon. Come meet Raines as we kick off his tenure at South!
Please note: this free event will be held in the McQueen Alumni Center with a book signing and reception to follow. PHOTO: Susan Raines.
---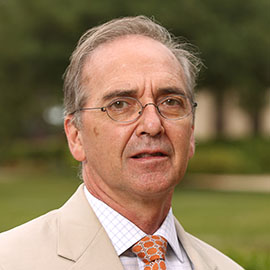 21th Annual Eugenie L. Hamner Lecture - Thursday, October 5, 2023 - 4:00pm
USA Composition Director Patrick Shaw will deliver the 21th Annual Eugenie L. Hamner Lecture for the Graduate Program in English. The lecture, titled "Plato, Karl Popper, and the Persistence of Cold War Rhetoric," will examine how Karl Popper's Cold War critique of Plato's work reflects Plato's reputation in rhetoric today.
Please note: this free event will be held in the Student Center Terrace Room.
---
IMC Book Fair - Wednesday, October 18, 2023 from 9:00am to 4:00pm
Weather permitting, the Independent Music Collective (IMC) will be holding the third book fair of the semester in the HUMB courtyard from 9am to 4pm on Wednesday, October 18th. Come browse a wide selection of used books (on all topics) and music in a variety of formats. Proceeds fund the IMC Concert Series!
---
▼ Job Openings
Part-Time Teaching
The English Department reviews applications on a continuing basis for part-time instructors, mainly to teach composition. Literature surveys and technical writing sections are available occasionally for those who are qualified in those areas.
Minimum Requirement: M.A. in English.
Please send your vita, cover letter, and contact information for three professional references and transcripts via email to Dr. Patrick Shaw: pjshaw@southalabama.edu
---
The University of South Alabama is an EO/AA employer and does not discriminate on the basis of race, color, national origin, sex (including pregnancy, sexual orientation, gender identity and gender expression), religion, age, genetic information, disability, or protected veteran status.
▼ English Department Statement on Diversity and Inclusion
The English Department believes it important to reaffirm to our students and community our dedication to the following principles:
We commit ourselves to the principles of anti-racism: to actively disavow and condemn discriminatory language, actions, and images that create unequal learning opportunities.


We work to foreground specific historical, social, and cultural contexts for the texts we teach and write, emphasizing that art and thought do not exist in isolation from the structural inequalities and systemic inequities of our history and politics.


We view the classroom as a unique space where we can walk in with one idea and come out with quite another, where our ideas and values are tested for validity in discussion with peers, where we work each day to build the common ground on which our university and our country must rest.


We will continue to expand the diversity of issues, authors, and texts represented at all levels of our curriculum with regard to race, ethnicity, gender, sexuality, and ability. And finally, we affirm our solidarity with all members of our academic community harmed by racist behaviors and discourse.
---