Master of Science in Biomedical Sciences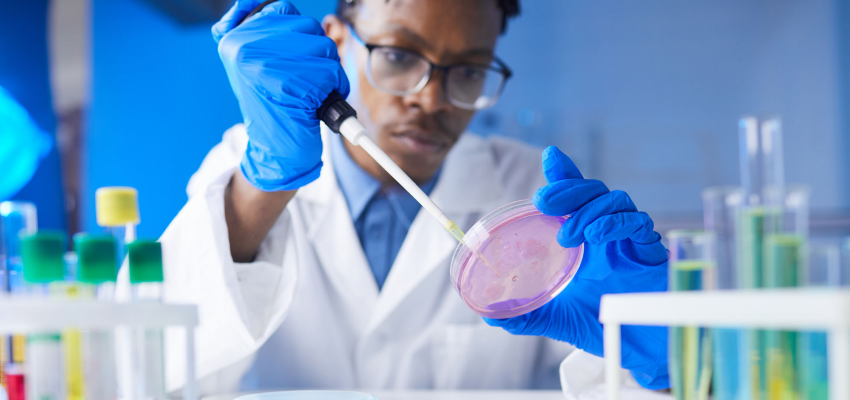 The Master of Science in Biomedical Sciences
The Master of Science in Biomedical Sciences is a one-year, non-thesis degree designed to enhance the scientific foundation and academic credentials of students who seek further academic training or employment in the health and biomedical fields.

It is ideal for students who want to bridge the gap year between the completion of their undergraduate coursework and matriculation into professional or graduate level health and biomedical science programs.

The program is also designed with the flexibility that today's college graduate can appreciate. Applications are accepted all year long and admitted students can begin in the fall, spring, or summer semester.


Admissions Requirements
Each applicant must be qualified for admission to the University of South Alabama Graduate School with a bachelor's degree from an accredited institution of higher education. Additional requirements also include:
An undergraduate minimum GPA of 3.0 is required for regular admission. Conditional admission may be granted in certain cases for lower GPAs.
Undergraduate degrees should be from disciplines related to biomedical sciences or other STEM disciplines.
An appropriate advanced degree may be used in lieu of other requirements for Regular Standing.
Submission of scores on the GRE is required for admission. Alternative exam scores (e.g. MCAT) will also be considered on a case by case basis.
Official transcripts from all institutions attended.
Two letters of recommendation attesting to the prospective student's scholarship and potential for success in a graduate program.
A Statement of Purpose that reflects the rationale for the chosen graduate program and includes examples of personal and professional experience relevant to the program.
Curriculum
Department of Biomedical Sciences
Master of Science in Biomedical Sciences
Curriculum - Core Program of Study
| Program of Study – Core | 21 hours total |
| --- | --- |
| SLP 510 – Research Design | 3 hours |
| BMD 507 – Advanced Physiology | 4 hours |
| BMD 508 – Gross Anatomy | 4 hours |
| BMD 594 – Directed Studies | 3 hours |
| BMD 500 – Graduate Seminar | 2 hours x 3 semesters |
| GIS 501 – Respon. Conduct of Research | 1 hour |
Department of Biomedical Sciences
Master of Science in Biomedical Sciences
Electives
| Electives | 9 hours total |
| --- | --- |
| BMD 501 – Immunology | 3 hours |
| BMD 502 – Medical Microbiology | 4 hours |
| BMD 503 – Molecular Basis of Cancer | 3 hours |
| BMD 520 – Pharmacology | 3 hours |
| BMD 530 – Neurosciences | 4 hours |
| BMD 590 – Special Topics (Various) | 3 hours |
| HS 563 – Nutrition | 3 hours |
| BLY 511 – Developmental Biology | 3 hours |
| BLY 544 – Molecular Biology | 3 hours |
| BLY 590 – Special Topics: Advanced Bioinformatics | 3 hours |
Contact Information
For more information contact:

Dr. Brad Swiger
Graduate Program Coordinator
Email the Dept. of Biomedical Science Masters Program