Meet Our Team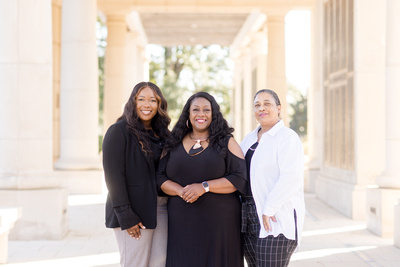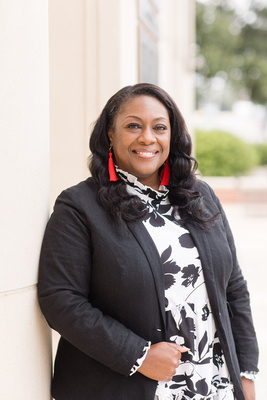 As the Title IX Coordinator, Ms. Byas oversees monitoring of the University's policy in relation to Title IX law developments; implementation of grievance procedures, including notification, investigation, and disposition of complaints; provision of educational materials and training for the campus community; conducting and/or coordinating investigations of complaints received pursuant to Title IX; ensuring a fair and neutral process for all parties; and monitoring all other aspects of the University's Title IX compliance related to sexual misconduct.
---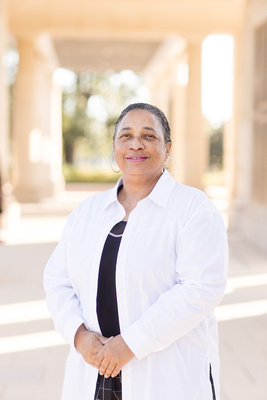 As the Title IX Investigator, Mrs. Adams examines allegations of sexual misconduct. She facilitates the investigation process by conducting interviews, collecting evidence and preparing formal Title IX Investigation Reports.
---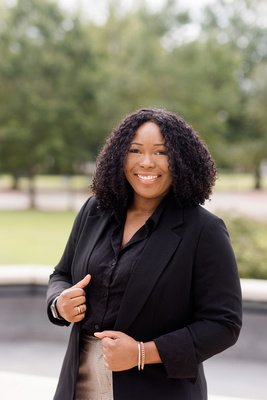 As the Title IX Specialist, Ms. Kristman provides support and success to South Alabama departments, faculty, and staff after a report to assist with student/employee; acts as primary contact for individuals who request assistance with pregnancy and parenting accommodations and resources; assists with planning meetings and training; assists with logistics involved in training/program conducted by the Title IX Office; oversees the Support Advocate Program and Respondent Resources.
Mariah Moore
Title IX Graduate Assistant
Athletics Annex, 6001 USA South Drive, Suite 50
(251) 380-2623


The Title IX GA assist the Title IX Specialist by developing, implementing, coordinating, and assessing primary prevention and outreach training programs and marketing to include: sexual harassment, sexual violence, dating, and intimate partner violence, stalking, and bystander intervention; develops and fosters collaborative connections with student leaders, faculty, and staff for
purposes of increasing knowledge of and engagement with prevention efforts; maintains and develops Title IX related social media; presents Title IX Prevention Workshops as needed; Seeks additional revenue sources such as grants and gifts.

---

Deputy Title IX Coordinators
The University has designated the following individuals as Deputy Title IX Coordinators. Deputy Title IX Coordinators are available to receive inquiries regarding Title IX, including complaints of sexual misconduct, when the Title IX Coordinator is unavailable. Deputy Title IX Coordinators are also available if a person is more comfortable engaging with one of the Deputies, or if the Title IX Coordinator has a conflict of interest. The names and contact information for the Deputy Title IX Coordinators are provided below: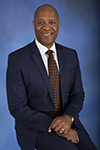 Deputy Title IX Coordinator for Students

Dr. Michael Mitchell
Vice President of Student Affairs and Dean of Students
Student Center, Room 245
(251) 460-6172
mmitchell@southalabama.edu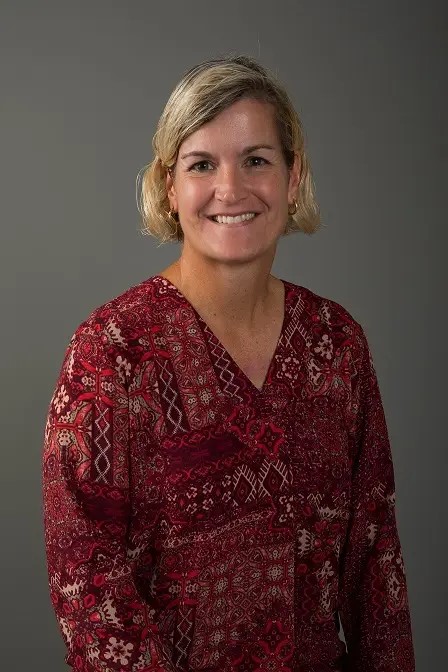 Deputy Title IX Coordinator for Academic Affairs
Dr. Shelley L. Holden
Professor in Department of Health, Kinesiology, and Sport
HKS 1006.
(251) 460-7131
sholden@southalabama.edu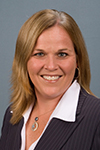 Deputy Title IX Coordinator for Athletics
Jinni Frisbey
Senior Associate Athletic Director/Student Enrichment/Senior Woman Administrator
Football Fieldhouse, Room 153
(251) 445-9511
jfrisbey@southalabama.edu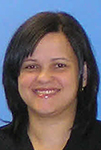 Deputy Title IX Coordinator for Administrators, Non-Faculty Employees, Contractors, and Third-Parties/Others
Yamayra Betler
TRP Building III, Suite 2200
(251) 460-6641
ybetler@southalabama.edu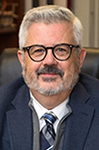 Deputy Title IX Coordinator for the College of Medicine and USA Health Faculty & Staff Physicians
Dr. Franklin Trimm, Assistant Vice President for Medical Affairs and Diversity & Inclusion
College of Medicine
(251) 341-4073
rftrimm@southalabama.edu
Deputy Title IX Coordinator for the College of Nursing
Dr. Rebecca J. Graves, Assistant Professor
Director of Special Projects and Evaluation
Health Sciences Building 4083
(251) 445-9437
rgraves@southalabama.edu
A person may also file a complaint of sexual misconduct with the United States Department of Education's Office for Civil Rights regarding an alleged violation of Title IX by visiting www2.ed.gov/about/offices/list/ocr/complaintintro.html or by calling 1-800-421-3481.