CPC Recruitment Team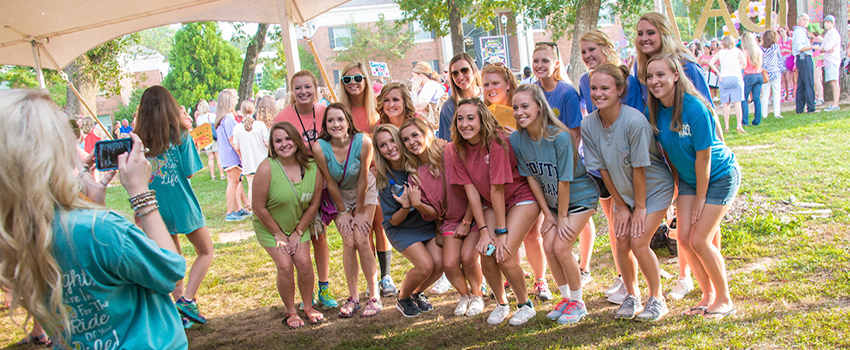 A Pi Chi is a recruitment guide for potential new members (PNMs) who are participating in the formal recruitment process. Pi Chis disaffiliate from their own chapter prior to and during recruitment and act as an unbiased source of information and support for the PNMs. Potential New Members (PNMs) are highly encouraged to utilize the Pi Chis as a resource to Greek Life on our campus.
PNM's become part of a Pi Chi group led by one of the Pi Chis. PNMs will meet with this group throughout the week of Recruitment so be sure to take advantage of the opportunity to start building friendships with the other women in your Pi Chi group.
For more information about CPC recruitment or to ask a question please email Ansley Majewski, Assistant Director of Panhellenic Representatives @ cpcrecruitment@southalabama.edu.