Aquatic Events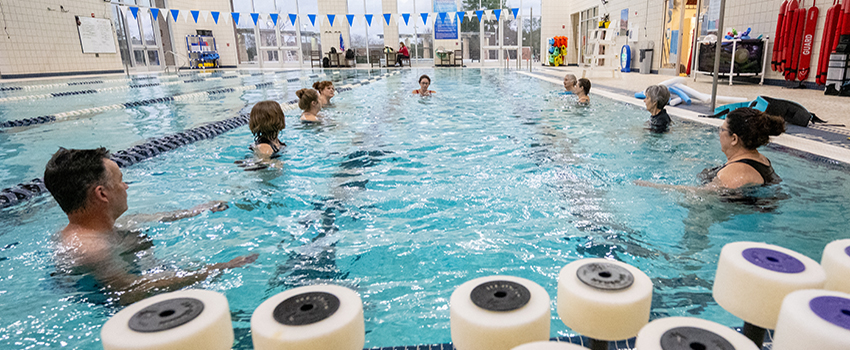 ▼ Water Aerobics Classes
Join us several times each week for an aquatic full-body workout! Free classes are held year-round in our heated pools and are open to all current USA students and SRC members. One-piece swimsuit recommended.
Shallow water aerobics is low-impact; deep water aerobics is non-impact. No choreography. Check the current SouthFit class schedule for days and times.
▼ Indoor Triathlon
Join us for an indoor triathlon consisting of running, biking and swimming. This event is a perfect opportunity for people who want to "tri" this sport, or for experienced triathletes to mix up their training! The event starts with a 2-mile walk/run on the treadmill, followed by an 8-mile ride on the spin bike, and finishing with a 300-yard swim in our indoor pool.
We will have snacks and water for all participants and prizes for the winners!
Saturday, April 1, 2023 at 7:30am. Register now!