What is Academic Advising?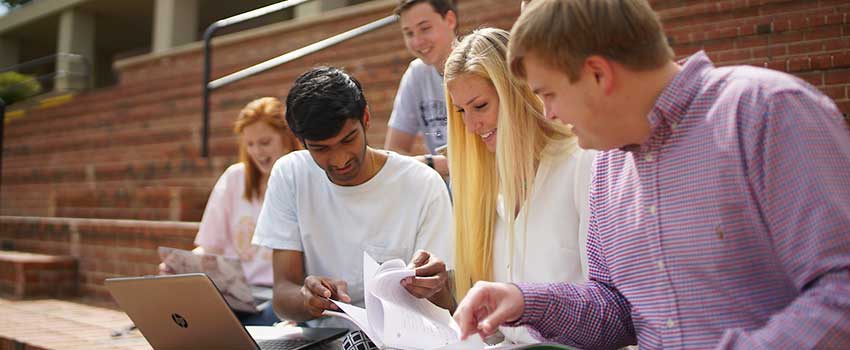 Academic Advising Is...
A collaboration between you and your academic advisor to help you make informed decisions at each stage of your undergraduate career.
A time when you can ask questions about your major, course selections, academic performance, University policies and procedures, scholarship or internship opportunities, and more.
A place where you can engage in intense self-study, explore your undergraduate options, and clarify your values and academic and career goals.
An opportunity to create your personalized academic road map, leading to your timely graduation.
Why Is Academic Advising Important?
Administrators, faculty and professional staff at South believe that advising is a responsibility and an opportunity for enhancing your undergraduate experience. Many situations will arise during your academic career in which informed academic and career advise is necessary. Academic advisors at South help you define important choices you must make and provide guidance as needed at each stage of your undergraduate career. However, you, not your advisor, are responsible for selecting courses, meeting graduation requirements, and adhering to University policies and procedures.
How do I know who my advisor is?
You are assigned an academic advisor based on your declared major and classification. You can find your assigned advisor within PAWS or Navigate South. You will be assigned an academic advisor in this unit and remain with this advisor through your first year. For some students, after you have earned 30 semester hours, you will transition to your college for advising. Many students remain with their AATS advisor through their second year. You will find detailed information below. Advising in AATS is mandatory each term.
You can also refer to the following:
When Should I See My Academic Advisor?
You are encouraged to meet with your academic advisor as often as you need. We recommend you visit your academic advisor each term prior to class registration so you can discuss the best plan for the upcoming semester and beyond.
15 to Finish!
You can graduate in four years. Here are some suggestions:
Earn 30-36 semester hours each academic year (summer can be included).
Explore opportunities at South early in your academic career. Choose your major and follow your degree plan within your first year at South (changing your major can alter your progress).
Monitor your progress through Degree Works, and seek advice from your academic advisor to ensure you stay on track.
Maintain good academic standing each semester.
Register in courses needed for your program as soon as your time ticket opens. Ensure you meet with your academic advisor prior to your registration date.
Set realistic, obtainable academic and career goals.