Recent Projects
The South Alabama Center for Business Analytics, Real Estate and Economic Development (SABRE) takes on projects to meet the diverse business needs of public, private, and non-profit organizations, economic development and community organizations, governmental agencies and educational institutions. To illustrate SABRE's capabilities, below you can find brief summaries of projects that we have recently completed. Should you be interested in our services, please do not hesitate to contact us.
Project title: The Coastal Community Dashboard
Client: Coastal Conversations
Project completion: May 2021
SABRE was hired to develop a series of dashboards pertinent to Mobile and Baldwin Counties, Alabama to highlight trends and to increase understanding of the area's economic growth, educational systems, community health, and civic life. Key metrics, for which the dashboards were built, included population trends, number of middle class households, average wages, K-12 academic proficiency, obesity rates, child mortality, air quality, water quality, crime rates, and others. Various local, state and federal public data sources and Tableau Software applications were used to develop the dashboards.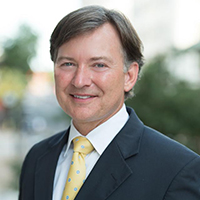 "When the Coastal Conversations program was looking to develop the Coastal Community Dashboard, we did not have to look very far to find the most qualified source. At the University of South Alabama, SABRE was by far the best qualified to undertake the task. Led by Dr. Reid Cummings and Jana Stupavsky, the SABRE team has delivered to us the coastal region's first comprehensive data source in one location."
Wiley C. Blankenship
President & CEO
Coastal Alabama Partnership
---
Project title: Economic Impact Study
Client: Dauphin Island Sea Lab
Project completion: February 2021
SABRE was hired to perform an economic impact study for the Dauphin Island Sea Lab (DISL). The study helped this entity's leadership quantify not only the revenue they bring to the surrounding geographic region, but also the number of statewide jobs stemming from their operation. IMPLAN, a proprietary database designed specifically for economic modeling, was used to complete this study.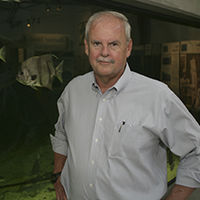 "The DISL, through the nature of its mission to provide transformative education and research programs, is committed to the wise stewardship of our valuable natural resources. Likewise, we are committed to being wise stewards of the state's financial allocations to DISL. This economic impact study provided us with the sound data to demonstrate this not only in the areas of revenue and earnings impact, but also in the number of jobs statewide, to stakeholders statewide. Dr. Reid Cummings with SABRE was very responsive to our requests and timely in his communication with us."
John F. Valentine, Ph.D.
Executive Director
Marine Environmental Sciences Consortium (dba Dauphin Island Sea Lab)
Page 4 of the DISL Newsletter Sea Lab Sounds summarizes the study.