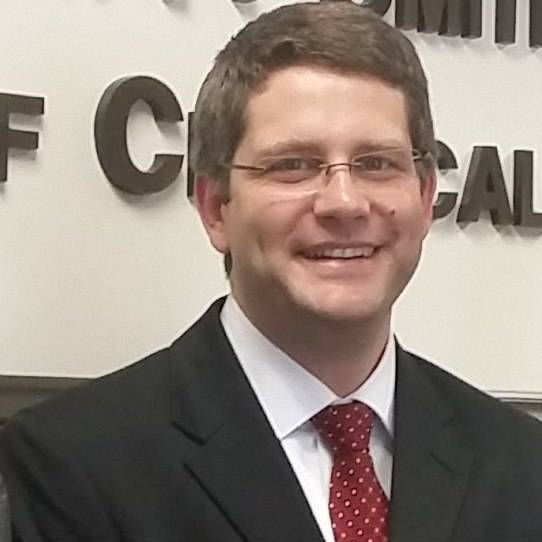 T. Grant Glover, Ph.D.
Associate Professor Chemical Engineering

---
Education

Post-Doctoral Fellowship Chemistry, University of California, Los Angeles, Advisor: Omar M. Yaghi
Ph.D. Chemical Engineering, Vanderbilt University
B.S. Chemical Engineering, Georgia Institute of Technology
---
Research
The Glover Research Group studies adsorbent materials, fibers functionalized with nanostructures, and related surface chemistry. The Group has expertise building novel adsorbents, such as MOFs, carbons, and composites, and works to characterize both the thermodynamic capacities and mass transfer properties of these materials. The Group's work on fibers has focused on functionalizing both natural and synthetic fibers with gold, nanoparticles, quantum dots, MOFs, and other structures.
---
Publications
Ruckart K.N., O'Brien R.A., Woodard S.M., West K.N., Glover T.G., "Porous Solids Impregnated with Task Specific Ionic Liquids as Composite Sorbents for CO2 Capture," J. Phys. Chem. C, 2015, 119, 20681-20697.

Bunge M., Ruckart K.N., Leavesley S., Peterson G., Nguyen N., West K.N., Glover T.G., "Modification of Fibers with Nanostructures Using Reactive Dye-Chemistry" Ind. Eng. Chem. Res. 2015, 54, 3821-3827.

Buettner, L., LeDuc C.A., Glover T.G., "Instantaneous Ignition of Activated Carbon," Ind. Eng. Chem. Res., 2014, 53, 15793-15797.
---
Courses
EG 270 Engineering Thermodynamics
CHE 203 Chemical Engineering Mass and Energy Balances
CHE 441/442 Chemical Engineering Unit Operation Laboratory
CHE 461/462 Chemical Engineering Capstone Design
CHE 490 Chemical Engineering Elective: NASA X-Hab Project Course