Educational Program
Rotations
During the initial six months of training, residents are exclusively at the USA Health University Hospital, concentrating on rotations needed for call coverage (Body Imaging, Neuroradiology, Cardiothoracic Imaging, Musculoskeletal Imaging and Interventional Radiology). Afterward residents rotate through our three facilities and are introduced to Musculoskeletal MRI and Pediatrics in the spring of their first year and to Nuclear Medicine, Mammography and Oncology (PET/CT) during their second year. All rotations have supervisory faculty attendings to oversee the clinical service and ensure educational goals are being met. All procedures are directly supervised by faculty physicians. The USA Radiology Residency Block Diagrams [PDF] are detailed as follows:
Diagnostic Radiology Tracks
Early Specialization in Radiology Tracks
Duty Hours and Call Responsibilities
The resident duty assignments in the USA Department of Radiology are designed to maximize the educational benefit of the residents, keeping patient care and safety at an optimum. In addition, our duty hour assignments are created to be fully compliant with ACGME requirements.
After hour call responsibilities are divided between the junior and senior residents on-call. The senior resident covers the outlying hospitals including USA Children's and Women's Hospital via teleradiology and is responsible for emergent procedures. The junior resident on-call covers the USA Health University Hospital. Two dedicated on-call pagers and dedicated on-call sleep rooms are provided with teleradiology capability and a float system for overnight call coverage is in place. Residents in their final year of training take home-based call, and two faculty are on call at all times.
Scholarly Activity and Quality Improvement Program
Residents are required to participate in scholarly activity, which may be completed as publication of a research article, case report, chapter or electronic submission, such as ACR Case in Point, or completed through presentation or poster at a local, regional, or national meeting. When a resident presents at a regional or national meeting, funding is provided for travel, housing and food.
A core group of six faculty have formed the Radiology Quality Improvement Group, which meets every other month to review performance milestones in the department. Upon this review quality improvement projects are based. Residents are invited to submit ideas, and all residents are expected to participate in performance improvement projects.
Conferences
One-hour didactic conferences at noon Monday through Friday and 4:00 PM Monday through Thursday include Radiology Grand Rounds, monthly Resident Curriculum Meeting, and didactic lectures by faculty in a 2-year cycle, covering all sections of radiology. In addition, travel expenses are reimbursed for commuting between facilities for conferences.
Reading Conference: Reading Conference is a resident-presented conference covering content of a reading assignment. Reading assignments typically come from the textbook Fundamentals of Diagnostic Radiology or the journals RadioGraphics or Radiology.
Interdepartmental Neuroradiology Conference: Every Wednesday at 8 AM in the University Hospital Conference Center, the Departments of Radiology, Neurosurgery, and Neurology review cases with input from each specialty on presentation, diagnosis and management.
Case of the Week Conference: This biweekly conference allows residents to review cases from USA Health with an emphasis on presentations of uncommon diseases and uncommon presentations of common diseases.
Morbidity and Mortality Conference: The interdisciplinary monthly M&M Conference focuses on cases with an emphasis on quality improvement within the Department of Radiology. Root cause analysis is frequently discussed during this conference, and discussions have resulted in the development of quality improvement projects.
Educational Resources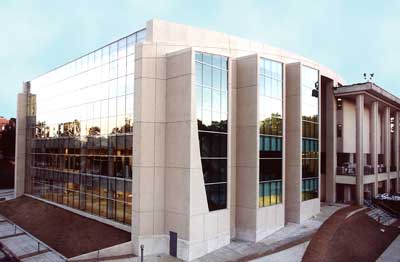 The USA Radiology Library is housed on the third floor of the Mastin Building on the USA Health University Hospital campus and contains over 1,500 textbooks, CDs, and videos. Current subscriptions to the major radiologic journals are maintained in both hard and electronic copy. The hospital branch of the Biomedical Library is down the hall from the Radiology Conference Room adjacent to the simulation laboratory on the third floor of the USA Health University Hospital. In addition, the Biomedical Library and general library at the University of South Alabama Library are available with many resources available online. Electronic resources are included in the USA Radiology Library Guide, and reference books are kept at reading stations for ready reference in the work areas with electronic access to DynaMed, Access Medicine (McGraw-Hill), ClinicalKey (Elsevier), and Up to Date. Membership in the Radiologic Society of North America (RSNA) for USA radiology residents, providing access to educational materials from the society, including the RSNA/AAPM Online Physics Modules.
In addition to these internal resources, the program also provides full access to e-Anatomy (premium subscription), StatDx, BoardVitals and Titan Radiology. e-Anatomy is a comprehensive interactive atlas of human anatomy covering the full body in over 40 online modules. Residents find StatDx a useful tool due to the searchable database containing over 200,000 images. BoardVitals is a board preparation database of ABR-style multiple choice questions. Titan Radiology is a high-yield review for the ABR Core Examination.
Meetings
Residents are provided free admission to the annual Southern Radiological Conference held each January in Point Clear, AL, which draws about 150 radiologists from around the United States. The department pays the registration fees for attendance at the 4-week radiology-pathology course at the American Institute of Radiologic Pathology (AIRP) in Silver Spring, MD. A travel / living stipend is provided for financial support for AIRP expenses. Additionally, when residents are invited to present or have a poster presentation accepted for a societal meeting, the department will cover the cost of travel, room and board for the resident to attend the event.