USA Department of Orthopaedic Surgery
The University of South Alabama opened its Department of Orthopaedic Surgery in 1976. Our small yet robust academic program flourishes with support from the community and local physicians and provides excellent surgical training in orthopaedic surgery. The information included here is designed to furnish a quick look into our program and we appreciate the opportunity to provide it to you. The orthopaedic surgery residency program here at USA is designed to provide a broad foundation in all of the orthopaedic subspecialties. The outpatient clinic has an abundant and diverse patient population. Our program is designed to give graduated responsibility, allowing each resident to perform clinically and surgically according to his or her ability.
During our five-year residency program, residents master the fundamentals of orthopaedic surgery. Our program encompasses the only Level 1 Trauma Center in the Gulf Coast region. The residency program at USA Health also has the distinction of providing pediatric orthopaedic experience at the only children's hospital in the area. We provide a broad educational experience with a focus on early and extensive operative experience. We have a close-knit group of residents who truly work well together. This is a true blue-collar program with much to offer.
We strive to prepare our residents to become competent and comfortable in the practice of orthopaedic surgery. Upon completion of the program, our graduates have the knowledge and the skill to pursue the private practice setting, should they choose that route. A majority of our residents match at competitive fellowship programs. Our alumni represent us well by holding leadership positions in many national medical organizations.
▼ Angus McBryde Graduation Symposium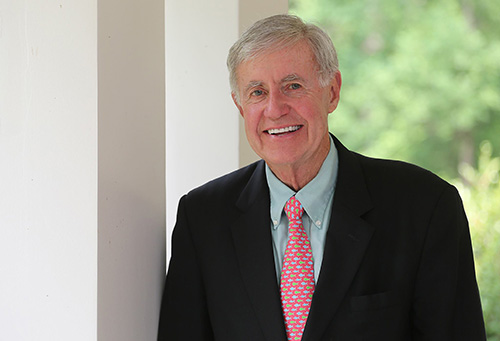 The Angus McBryde Graduation Symposium was established in honor of Dr. Angus McBryde who served two tenures as Chair of the Department of Orthopaedic Surgery at the University of South Alabama. As a tribute to his service to the University, the department, and the residency program, we have chosen to dedicate the programs research endeavors to Dr. McBryde.
The Symposium is an opportunity for residents, faculty, and alumni to present what they have learned through their research experiences to a large audience. The Symposium also provides a forum to discuss cutting edge research topics and to examine the connection between research and education.
The first McBryde Symposium was held in 2018 and continues to be an annual event. We wish to extend an invitation to any alumni who would like to present at the Symposium. Please contact Rhonda B. Smith, GME Program Coordinator, for more information at RhondaSmith@health.southalabama.edu or (251) 665-8251.
▼ Contact Information
Department of Orthopaedic Surgery
University of South Alabama College of Medicine
1601 Center Street, Suite 3A
Mobile, AL 36604
Phone: (251) 665-8200