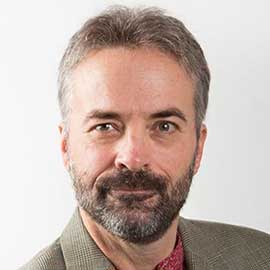 Eric M. Moody, Ph.D.
Assistant Professor Internship Program Coordinator, Department of Integrative Studies Leadership and Interdisciplinary Studies

---
Education
Ph.D., Political Science (focus in International Relations and American Politics), University of Florida, Dec 2008
M.B.A., (focus in Management and Marketing), University of North Alabama, Jul 1992
B.S., Commercial Music, cum laude, University of North Alabama, Dec 1989
Military Education:
Air War College, Air University, Jun 2013
Air Command and Staff College, Air University, 2007
Squadron Officer School, Air University, Jan 2000
Academic Instructor School, Air University, Apr 1999
---
Teaching Philosophy
My teaching approach is founded on the simple premise that I care that students care about their education. I believe ignorance fosters many of our personal and societal woes and that education is the means to solving these problems, leading to a more empathetic, prosperous, and humble world. In fact, my main goal as a learning facilitator is to ensure my students are given every opportunity to fully understand and retain course content. As a fully online professor, I strive to provide my students the same learning experience as those students who take face-to-face courses. With that in mind, I am constantly seeking new and engaging instructional methods to improve the level of participation and knowledge comprehension in my online courses. If a student is making sincere and genuine efforts to succeed in class, then I believe it is my obligation as an educator to do everything I possibly can to ensure they are successful—for as my students succeed, so do I.
---
Research
My current research interest is the exploration of how Empathy, Humility, and Optimism collectively impact and transform our world through the achievements and accomplishments of individual citizens--it's been said that the world will be saved through optimism and a million small things. I currently host a podcast, Optimistic Tales, in which I present "optimistic tales" through conversations with a medley of noteworthy and influential plebeian elite, local and celebrity...all in search of a more humbled and empathetic world.
Other areas of interests include the exploration of the rise and role of celebrity philanthropists; constructivist approaches to pedagogy development and curriculum improvements in online courses; compassionate cosmopolitanism; and the contextual conditions of legacy, institutions, and influence in strategic environment analysis.
---
Outreach
As a military veteran, I will forever be conscious of the needs and concerns of my fellow brothers/sisters-in-arms. I am a Life-member of the Military Officers Association of America, as well as a member of the South Alabama Chapter of MOAA. Throughout the year, I actively participate in numerous community functions, such as, recently judging for the Singing for Scholarships competition at the Annual National Shrimp Festival.
---
Biography
First and foremost, I am a family man and a firm believer that education is the means to an empathetic world. I am a son of the Gulf Coast and as such, I bleed muddy water. Secondly, I am a Music Man. Here is the rest of my story… Following my initial, and very brief, attempt at being a college student, I led a successful 12-year career in both the food service and retail music industries. However, seeking to improve my professional repute, I returned to the University of North Alabama to complete a Bachelor of Science degree in Commercial Music and a Masters of Business Administration. Shortly thereafter, I was accepted into Officer Training School and received a commission as a 2nd Lieutenant in the U.S. Air Force. My 20-year military career included overseas tours in Iceland and England, several stateside assignments, and a wartime deployment to Afghanistan in support of Operation ENDURING FREEDOM. I have humbly received numerous citations and awards, to include the Allen E. Dorn Award for Outstanding Researcher of the Year (2011-12), the Philip D. Caine Award for Outstanding Instructor of the Year (2010-11), the Meritorious Service Medal, the Air Force Commendation Medal, the National Defense Service Medal, the Afghanistan Campaign Medal, the Global War on Terrorism Service Medal, and the NATO Medal. I retired as a Lieutenant Colonel and have been an Assistant Professor at South Alabama since Jan 2015. P.S., I am an impassioned Beatles fan!
---
Courses
IST 302 - Interdisciplinary & Critical Thinking
IST 310 - Global Leadership in the 21st Century
IST 420 - Community Development & Leadership
IST 494 – Directed Study
IST 495 - Professional Leadership & Teamwork
IST 498 - Internship: Capstone Experience