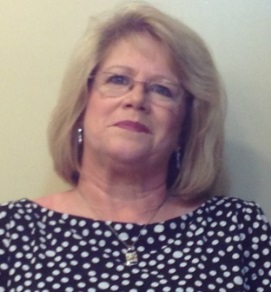 Wanda Maulding Green, Ed.D.
---
Education
B.S., Millsaps College, Education, 1983
M.Ed., Mississippi College, Educational Leadership, 1993
Ed.D., The University of North Texas, 1998
---
Teaching Philosophy
As Christa McAuliffe so aptly put it, "I touch the future. I teach." It is a true honor to have the opportunity to help shape the future by preparing educational leaders. My role as an instructor is to help students recognize and develop their leadership potential; as a dissertation advisor to help them learn to investigate, research and study issues that improve education; and, as a mentor to support and encourage them.
And further, as Bill Gates shared, "As we look ahead into the next century, leaders will be those who empower others." My goal is to help develop students into strong, empowered, confident leaders. Helping others realize their dreams is an incredibly rewarding and fulfilling professional endeavor.
---
Research
In 1995, Daniel Goleman released his best-seller, 'Emotional Intelligence: Why It Can Matter More than IQ.' The book and it's concepts intrigued me then and still do more than 20 years later. Blending the work of Goleman, Gardner (Multiple Intelligences), and Marquis and Tilcsik (Imprinting), I now devoting my research toward an amalgamation of these works which we have coined as leadership intelligence and assess as leader acumen. This theory (the leadership intelligence theory) holds that the soft skills a leader possesses are as integral a part of leadership as is 'hard' knowledge (i.e. technical skills, academic competencies, etc).
---
Outreach
Most of my outreach recently has been working with students at their respective settings to solve current concerns. Some of those are in the K-12 building level, others here at South, and yet others at nearby colleges and universities. I really enjoy this as it allows me to become more involved with my students while having an impact in the community at-large.
---
Biography
I have Southern roots, being born in Louisville, Kentucky, and reared in rural Mississippi. I received my bachelor's degree from Millsaps College, my master's from Mississippi College, and my doctorate from The University of North Texas. I spent the first 16 years of my professional career as a science teacher, coach, and school administrator. The last 21 have been in higher education. I have had the fortune to direct both college and university accreditation (2013), as well as to serve at the university level as a department chair, associate dean, and dean.
As an associate professor of Educational Leadership, I am very fortunate to help mentor and develop leaders for our rapidly changing world. This is truly a very exciting and rewarding work. Additionally, I have recently undertaken writing books for young readers. These books include subtle leadership lessons with a spunky little horse character - Smart Little Sunny. As I query leaders locally and across the region, I am encouraged to continue this work to foster and inspire leadership at an early age.
---
Courses
EDL/HED 695 – Mentoring Leadership
EDL/HED 703 – Advanced Leadership
EDL 699 – Research Project
EDL 799 – Dissertation
HED 611 – Human Relations